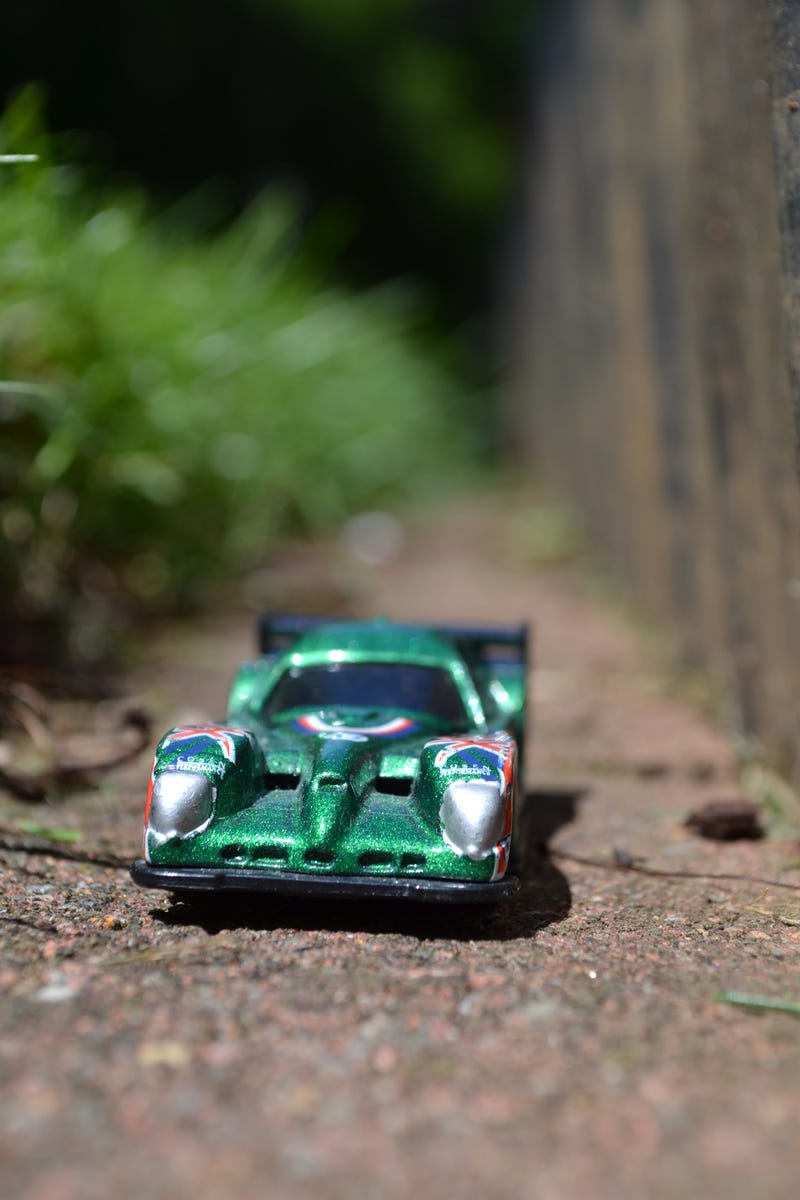 In 1997, Panoz Auto Development, with the help of Reynard Motorsport, developed a grand touring car for endurance racing. This car shared almost nothing with the road going roadster that shared its name, except for some general design themes.

Panoz was an American company, and took an American approach to the GTR-1's design.

The car was front engined, unlike most of the competition. It also used a 6.0L V8, designed by Roush Racing.

Unfortunately, the GTR-1 was not successful at the 24 Hours of Le Mans. As far as I can tell, Panoz entered three cars in 1997 24 Hours of Le Mans, with none of them finishing the race. The GTR-1 appeared again at the 1998 edition of the race. However, after a poor performance during the practice days, the car was not entered in the race. The GTR-1 was later entered in other racing series, including the USRRC, American Le Mans, and IMSA GT, with much better success.

The Hot Wheels Panoz Esperante GTR-1 debuted in 1998. The version featured here is from 1999, and confusingly features a Union Jack livery.

(Semi-reliable Source)