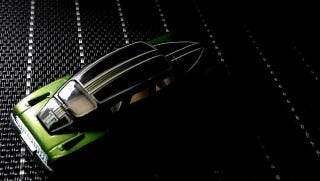 One of the old and forgotten classics... the Tucker Torpedo was once called "a car that was ahead of its time". Featured in the movie "Tucker: The man and his dream".. to this day, it looks very advanced, and unique.

Back in 2012, a fully restored example, sold for a little less than 3 Mil. (link)... and rumor has it that prices of the other remaining cars, are on the rise. :)

This cast is from the Treasure Hunt series of HW. :)
thanks for viewing
cheers!