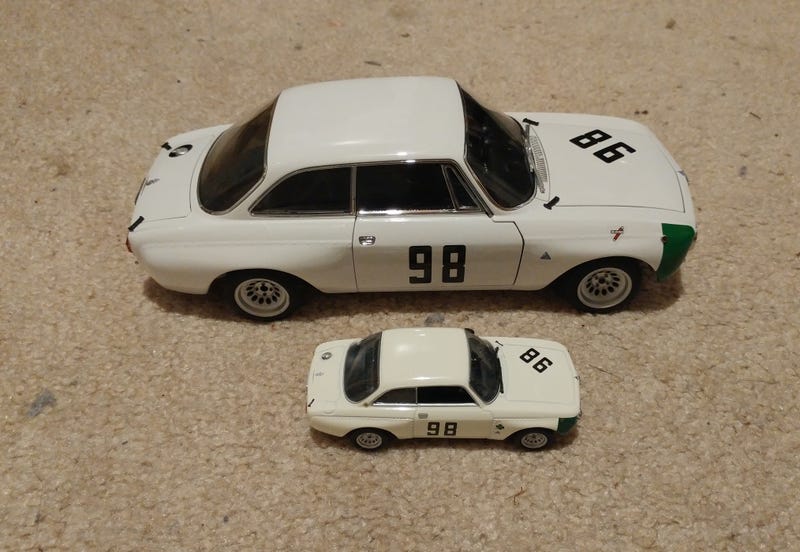 Last night I was looking for a car to shoot so I could post something today, and saw the 1:18 AutoART (AUTOart? I always forget...) Alfa Romeo GTam, and its 1:43 counterpart.
I'm a big fan of Aziz Ansari's Netflix show Master of None, in which his character Dev is best friends with this huge tall guy Arnold (Eric Wareheim), and their nicknames for eachother are "little bud" and "big bud."
So inspired by that, I put them together!
The photos turned out super hasty and low quality, but I just remembered I had them next to eachother some time ago last year. And those shots turned out better.