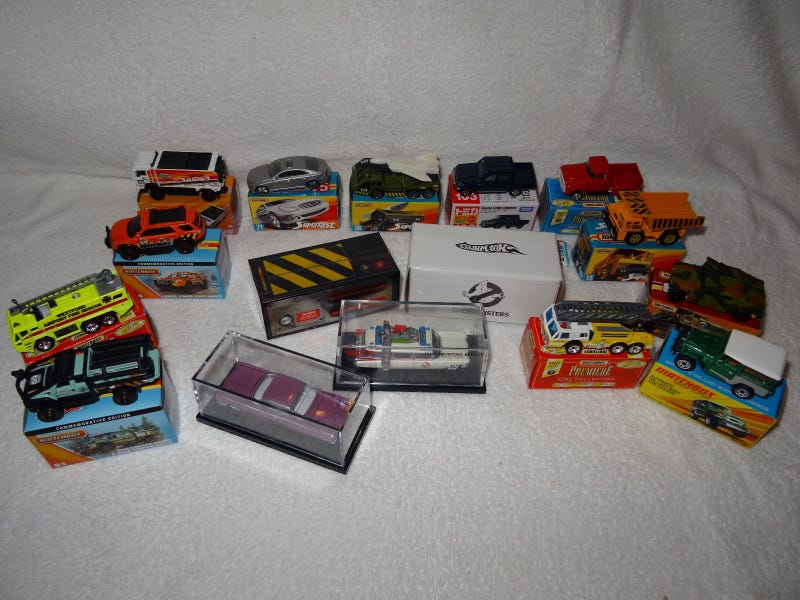 For the many Americans on this site, here's a potential deal for one of the most desirable Lesney Edition releases.
This auction (consisting of a Hot Wheels Comic-Con Ecto-1, HW 100% '59 Eldorado, Tomica Land Cruiser, and various boxed Premieres and New Superfast) has an unlisted Lesney Edition FJ40, which is one of the harder-to-find Lesney Edition releases because of poor distribution when new. Matchbox FJ40s are quite costly nowadays, and so are Lesney Editions, and this one is both.
It unfortunately doesn't ship internationally, and it probably would be excessively expensive if it did, so I'm notifying you all instead.