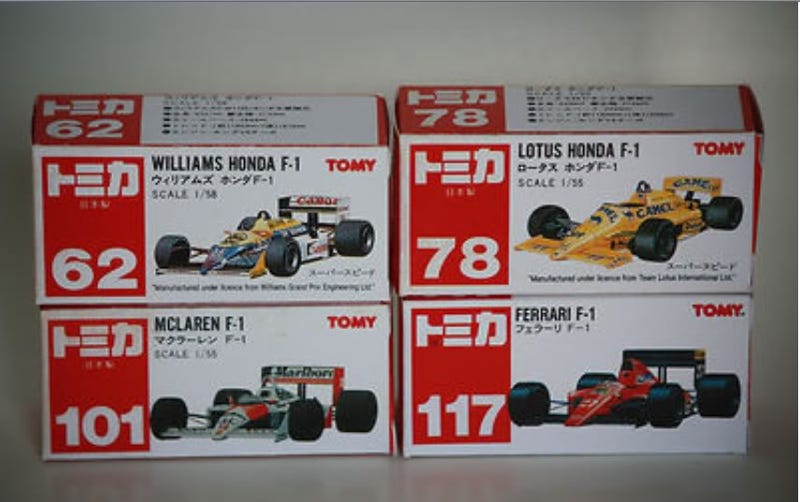 There used to be this. Now, there's none of it. NONE! NONE!!! NOOOOOOOOOOONE!!! THEY DON'T MAKE SOMETHING LIKE THIS ANYMORE!!! WHY?
TELL ME WHY?
*uncontrollably wails in tears*
(though I can be proven wrong with eBay listings)
And no, the Renault open-wheeler does not count.
Oh, and it gets worse.
*weeping intensifies*
Oh, and BTW, there's a Footwork-Porsche F1 car, because backmarkers need to shine too.
Liek dis ip u cri evrityiem.
ADDENDUM: Pain is also Calsonic Nissan GT-R GT500.
WHY DO I NOT GET THIS?! TELL ME!!! TELL ME I BEG OF YOU!!! TELL ME I BEG OF YOU BECAUSE I WANT TO RALLY THIS CAR!!!
I just hope Tomica does the 2014/15-spec Calsonic R35 GT500. Or the 2015 R35 GT500, regardless of team.
At least there's gonna be room for rally lights.