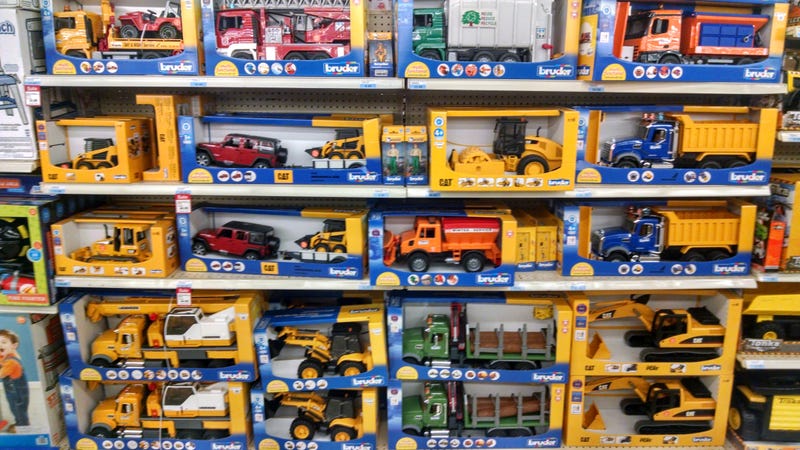 Today I wrapped up a very busy week. I've been lurking a bit on Car Week, but that's about all I had time for. Among other things, I bought a 1:1 Roadmaster wagon and then immediately put a few hundred miles on it going to a tech teachers conference.
While I was there, I stopped at Farm and Fleet to buy some pants (best place to buy jeans, hands down). I found that their seasonal toy department was open. To my surprise, they had a big selection of German Bruder toy trucks. They were very impressive! I didn't buy any, but I should have picked one up for my daughter.
Here's the Roadmaster, for those who didn't see my Thursday night Oppo post. Best $1700 I ever spent!