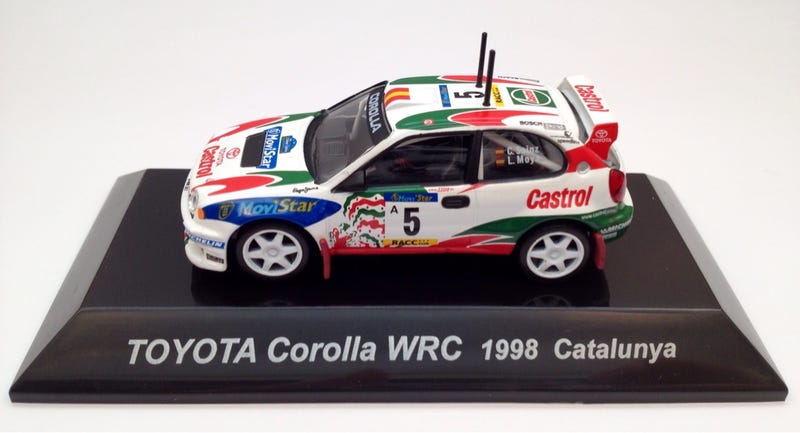 I was quite into following Toyota in WRC back in the days of the WRC Corolla. Was excited to get my hands on one of these.
CM's 1/64 Toyota WRC Corolla #5. It comes with chunky little antennas to stick into the roof.
I actually am happy they are easily removed as well, it seems like the car looks more natural without them.
They just look wrong. Just too bulky to pull off this size. A for effort for CMs including them.
Car is cool. Happy with this addition to my strictly 64 collection.