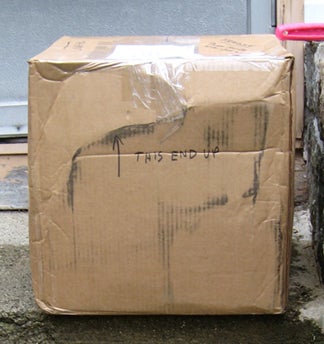 I've been so busy and distracted that I haven't posted anything from my participation in the Hoard of Fintail, as it will become known to future generations.
It didn't start well, through no fault of Fintail's. Some UPS clown decided to just leave the box on my wet front stoop, IN the rain.
I'll be posting on the contents of the box soon. What really bites, is that 2 days later UPS delivered a much smaller parcel wrapped in a bag large enough to hold a 55 gal drum...