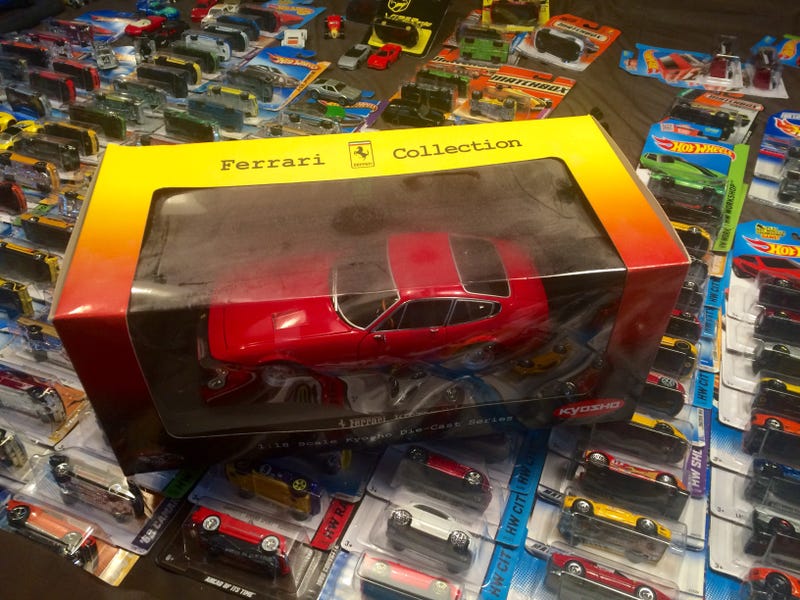 Here's another 1/18 I had packed away that I never opened. It appears to be a collaboration piece; it's got both Hot Wheels and Kyosho logos on the box!
This is a Ferrari 365GTB/4. Like my Lamborghini Jota, my parents had gotten me this one for a gift many Christmases ago. Lack of shelf space and me wanting to keep this car in top shape left it in its box for a few years. Then I boxed it up with the rest of my 1/18's as I moved in to my own place.
My expectations were high, considering how awesome that Jota was. I carefully removed the plastic tie downs, but had to wipe off some residue from the years of sitting in storage.
Lots of opening parts! Too bad the hood doesn't work..............
The pin on the right strut is missing :( I'll have to think of something to fix this
CdM coming tomorrow!