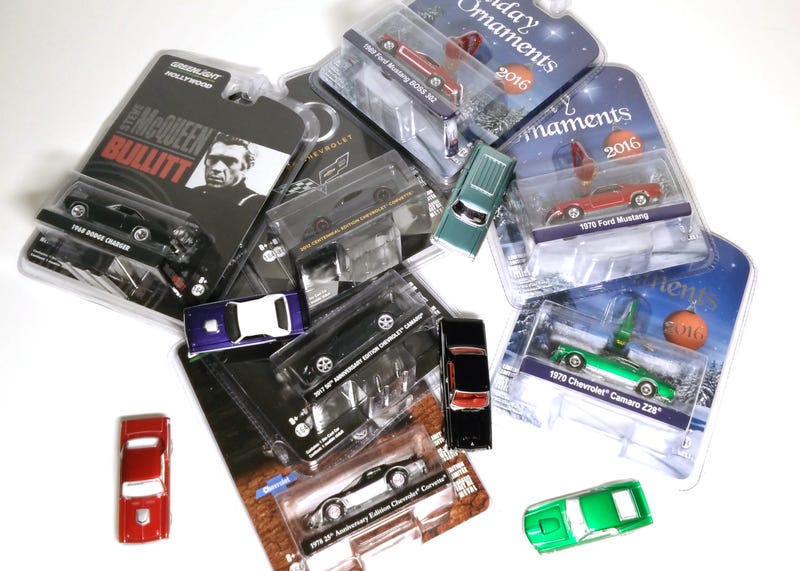 Just a friendly reminder: I still collect 1/64's.
I've spent a good amount of time (and gas) doing some hunting the past couple weeks. It's nice to remind yourself that finding something can be equally as fun as having something. And while I should really be saving for the big toys, I can't help but fall in love with some of these premium 1/64 releases. Honestly, the money spent on the cars in the above photo is enough for one of those cheap 1/18 Minichamps. They add up quickly. Pretty scary, huh?
In addition to a few AW's, I picked up a number of GL's, including most of the Holiday Ornaments series. They're about three months too late, but the colors are seriously fantastic. I know it's been a long time since I've done a 1/64 feature, so here's where you guys come in. If you'd like to see any of these in detail, just let me know below. I've got some time to kill while I wait for my next shipment of big cars.