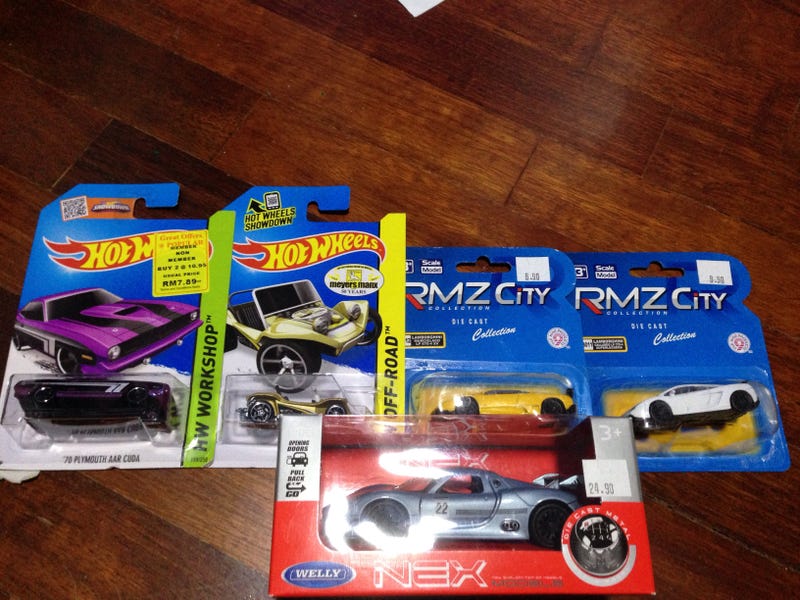 I got the chance to drop by Petaling Street (otherwise known as Kuala Lumpur's Chinatown), so I decided to check out what the Daisheng outlet there had.
I walked out with a 1:64 Murcielago SV and a Gallardo LP570-4 Superleggera by RMZ City, in addition to the 1:43 Porsche 918 RSR by Welly.
The bookstore I used to hunt Hot Wheels almost every week last year had a 2 cars for RM 10.95 offer, so I got myself a purple AAR 'Cuda and a 50th Anniversary Edition Meyers Manx. I got myself some nice books for cheap as well, but that's not what LaLD is for...