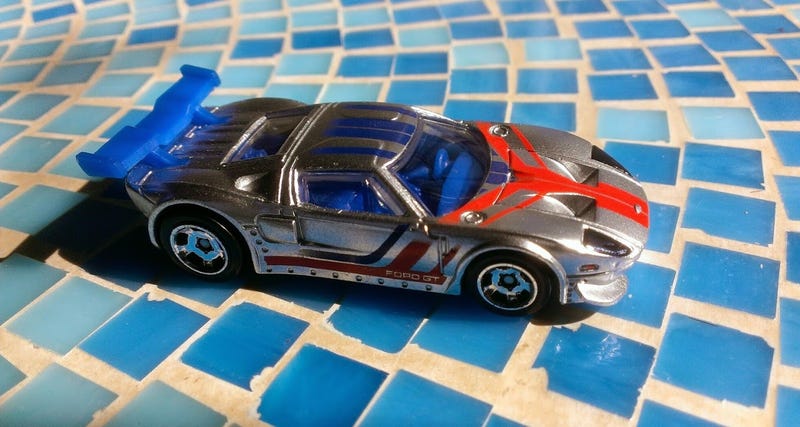 Thought I'd try some direct sunlight pics. We've got this cafe table on our front (south-facing) porch and I think it makes a great surface for shooting on as it's interesting, but not too distracting and I think it looks kind of like some sort of European plaza or something.
It's possible that my potato is not the best choice for shooting shiny cars in direct sunlight:
I also like how the car reflects in the mosaic pieces:
Holy blown-out highlights, Batman!
More shiny. Not sure if the shadows are dramatic or distracting:
Happy Tuesday, everybody!