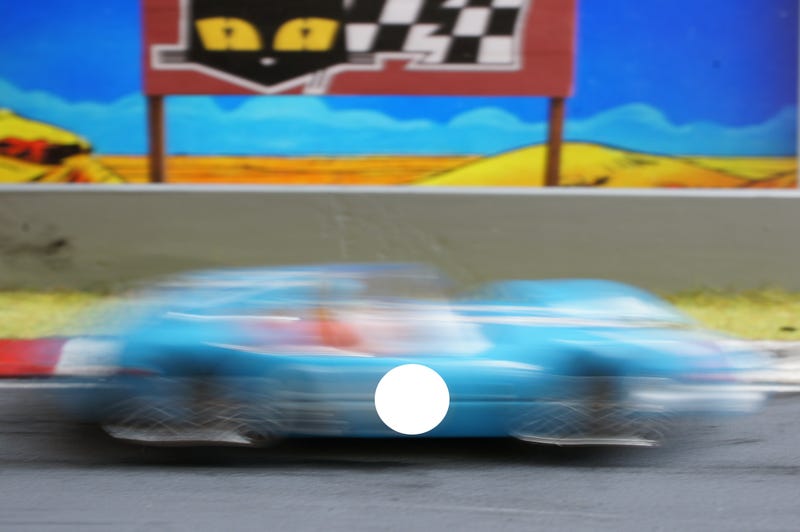 With all these guessing games lately (which I enjoyed a lot) I thought to add an extra dimension to my usual French Friday post. There's nothing to win (just shipping over a HW to any of you will set me back for over $25!), just my respect and infinite fame on LaLD of course. I've blurred out it's racing number as Tinfoil learned this week a racing number is an instant give-away. Some clues:
The country of origin is obvious;
It's from the era the 'Le Mans'-starts still were done by running to the car;
It didn't actually compete in a real Le Mans edition;
That back-ground is a hint to the car's back-ground as well. Not the location but...
Philipilihp is expelled from entry as he surely knows what this is. Sorry man.
Good luck with it!
UPDATE: carcrasher88 (10:27) had it right, it's a '61 Vaillante Le Mans!