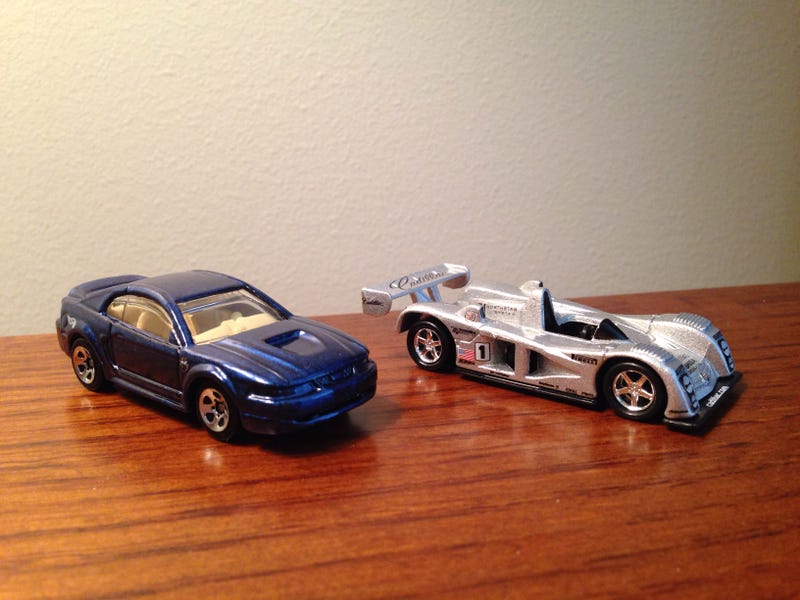 Not a whole lot this weekend, but I have wanted these two cars for years. I bought these two Hot Wheels from dealers at the Charlotte Auto Fair yesterday.
On the left is a 1999 First Editions '99 Mustang GT. Most of these were actually purple. I've had one of those since they were new in 1998, but the blue one had eluded me for more than a decade. My brother had the blue one when we were kids, and I have always thought it is just the perfect shade. I found it at a pretty reasonable price and brought it home.
The car on the right is a Cadillac Northstar LMP, perhaps one of the more peculiar prototypes of the LMP era. HW has released several versions of this casting, including a pretty good First Edition, but this Hall of Fame release from 2003 is by far the best one. It was also very reasonably priced and I couldn't say no.
Two cars that I have wanted for more than a decade are finally added to my collection. That's a good die-cast day.