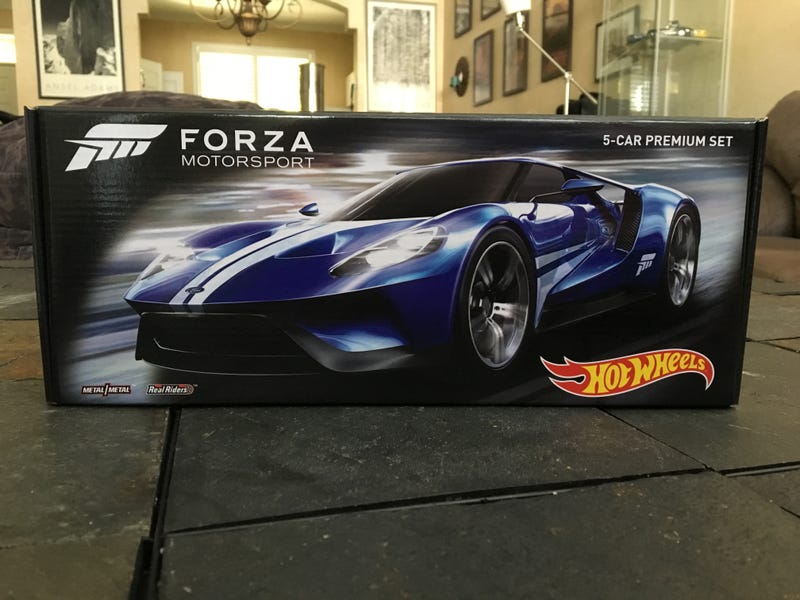 So I am a little late posting this but I had a pretty successful weekend at TRU last weekend! As you can see, I was able to score one of the Forza sets, which was the whole point of the trip.
The card art is wonderful! The cars are all illustrated in the same style, which is from the cover art of Forza Motorsport 6. It's so good I just want to hang all of these things up on a wall so I can appreciate the cardboard indefinitely!
Oops. Oh well, accidents happen.
I'm surprised how much I like the livery on the Camaro. Hard to photograph, but the base is unpainted and the red is a very thin coat of paint that allows the zamac texture to shine through. Very nice!
And finally, they also had some new Hitch and Tows. I just had to take home the excellent Gulf set.