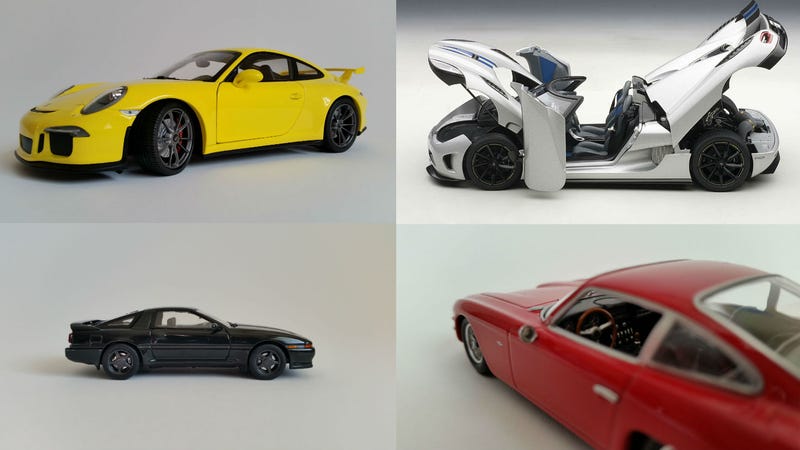 It's that time of year again, when retailers and e-tailers go to war for your hard earned shopping dollars. And at Model Citizen, we are Absolutely. No. Different. We're going to run the usual battery of Black Friday/Small Business Saturday/Cyber Monday promotions as a way to help show new customers what our model car philosophy is about.
But what about you? The loyal LaLDers who have been so supportive of Model Citizen since we opened our virtual doors last year? You get to cut the line. Starting today and lasting through Wednesday, November 23rd, we're offering 10% off all in-stock merchandise to the Live and Let Diecast community. Just enter coupon code PREVIEW16 at checkout. (Full disclosure: our e-mail subscribers and our FB/IG/Twitter followers are getting the same deal...but you should be among them already anyway!)
Regular visitors to our site know that, as a very small business, our selection and our inventory can be kinda limited. But, we've added a few new things this morning that may be of interest to you, including:
Also, if you'd like someone else to buy these models FOR you, don't forget that Model Citizen now offers shareable wishlists. (And we're totally cool with you giving that discount code to your mom.)

Thanks again for your continued support of Model Citizen. And to the veterans among you, we extend our gratitude for your service to our nation...you have ALWAYS made it great.