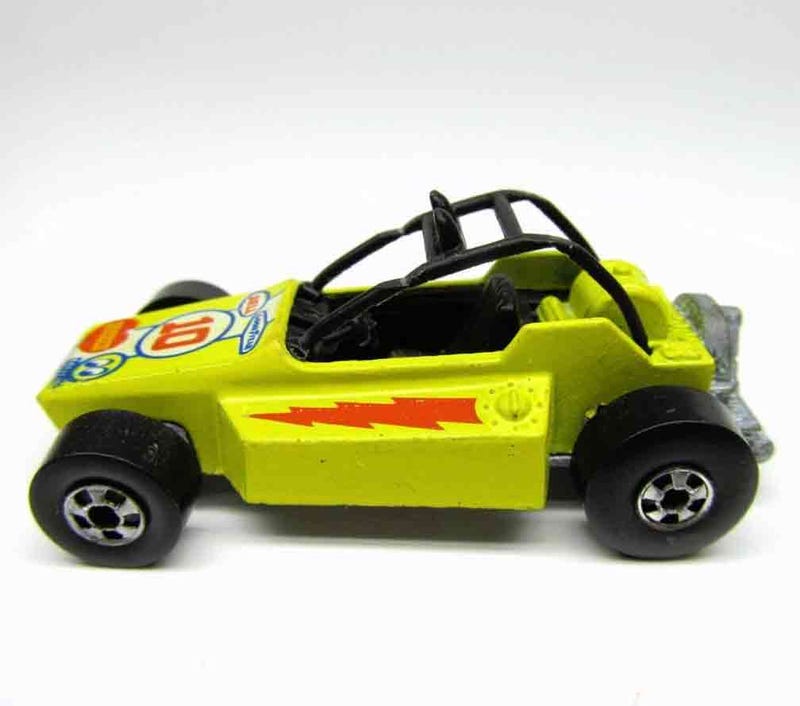 I'm looking for one of these Rock Busters. It doesn't have to be in great shape, as long as the VW motor in the back is in good condition.
I had one.
My buddy from The Netherlands sent me one.
But, I tried cutting the motor off to resin cast it, and, well, let's just say I don't cut too straight with a dremel. Especially with those damnable ceramic cutting discs that shatter and go flying everywhere!
(Good thing I had my readers on...yikes!)
I'm still going to try casting the motor that's lop-sided, I'll learn something from it, hopefully...
So, please check your box of oldies, maybe you have one, down there, on the bottom?