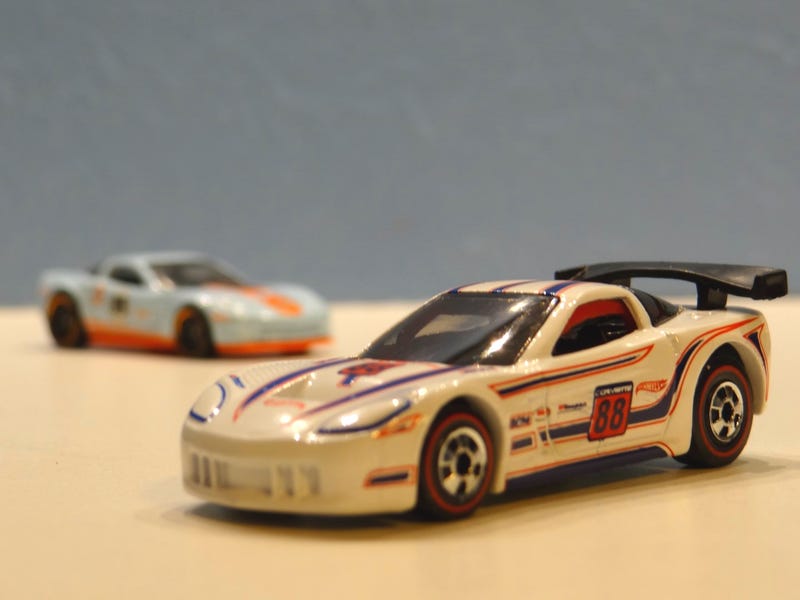 Nothing like a C6R corvette to go along with your racing collection :)

I didn't know these were metal/metal. I should of paid more attention on the 1st series.

The car doesnt feel much heavier than normal HWs, but it rolls far. Made for racing :P

Has a nice stance. Large rear tires give it a dragster look. I love the pin striping. Little rough around the edges, but this isn't some expensive model.

Has a red roll cage.

Big hood vent for cooling the radiator and some namebrand logos

Chassis is metal, but horribly underdetailed. What ever that round thing is under the front axle. But it is metal :P

Goes good with my ZL1 Gulf Corvette!

Pretty much spot on for scale, even though they are entirely different casts.