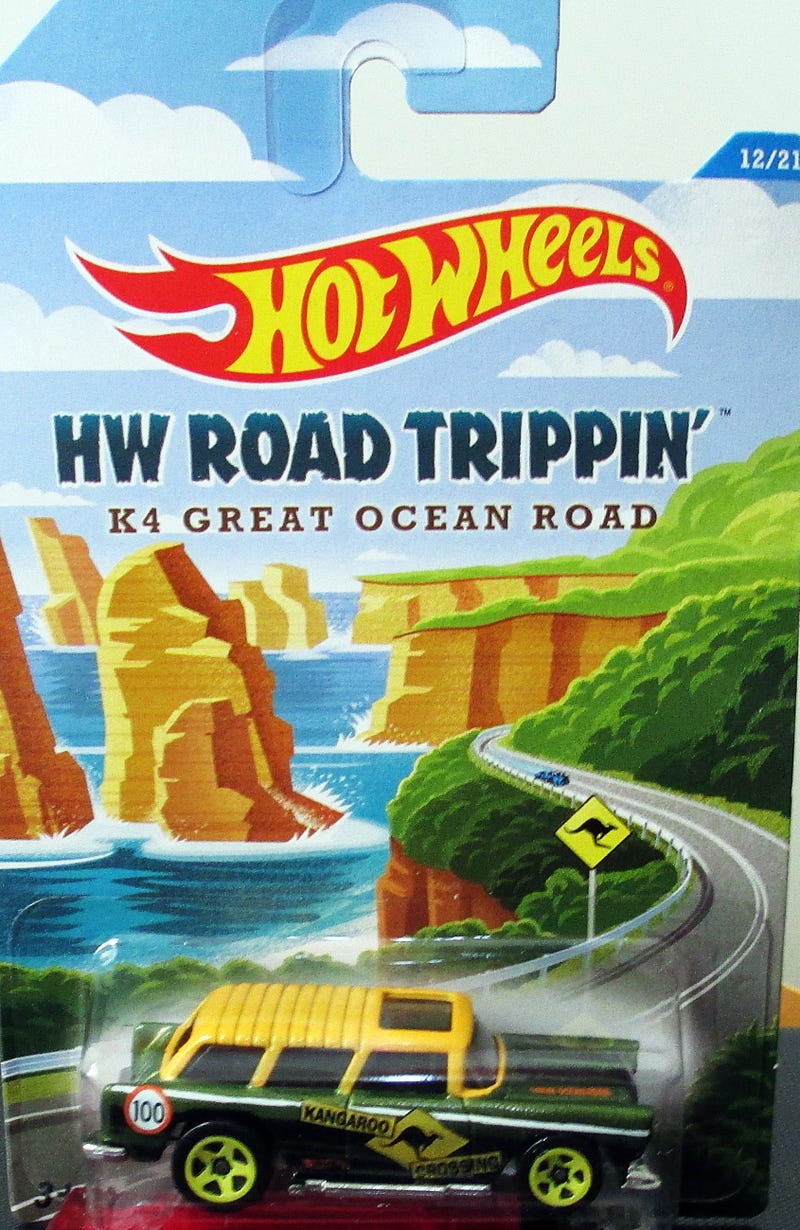 In my excitement over finding the Road Trippin' Skyline, I completely overlooked this one and only saw it this week. A "Great Ocean Road" Nomad in traditional Aussie Green and Gold - well, yellow, but near enough.

I don't live anywhere near there, though we have similar scenery about an hour from my place. I thought about driving there to take the pics, it being a nice sunny day and all. Nah, too lazy, lol. A Qantas postcard will do.
It's of course the same old Nomad casting that's been with us since 1969 - surely some sort of a record there. But Kangaroos crossing on the Great Ocean Road? What - they will cross the road and jump off the cliffs a couple of hundred feet down into the ocean? I don't think so. They're not the world's most clever animals, but they're not that stupid.
So here's that. How's LeMans going? Not on TV here, sadly.