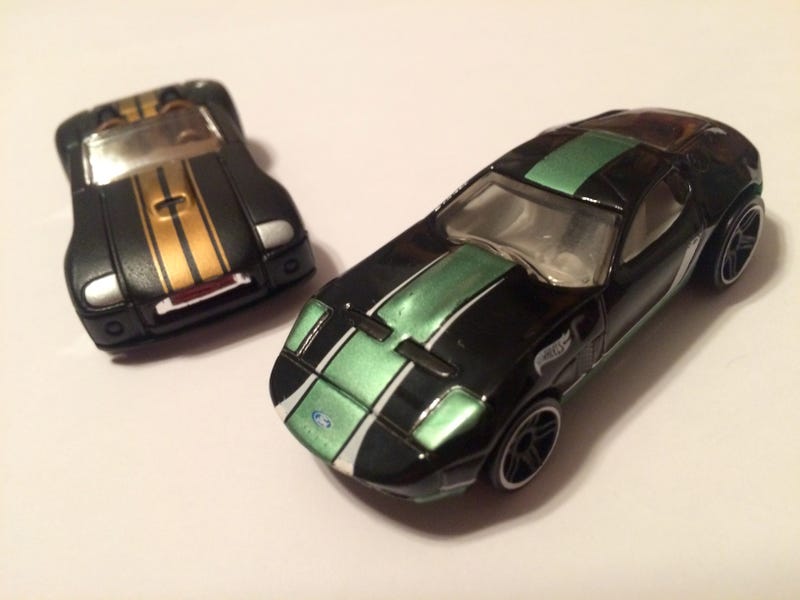 So I just HAD to go back and get the Ford Shelby Viper... I mean Daytona... I mean GR-1 Concept (what a crummy name that was).
This morning I wrote about the Cobra Concept (and the Cool Classics Ford GT) I got yesterday so I'll keep this post relatively short.
For those that don't know, the GR-1 came about a couple years after the Cobra concept and was virtually the same V10 monster — underneath a vastly superior body.
The first edition of Hot Wheels' GR-1 was silver like the original concept and it's had a few different versions in the years since — some better than others. I think this green and black version is just OK (much like the cast).
At one point I had considered taking the cast apart and stripping it down to make my own custom Zamac, but that was before I realized the rear bumper is part of the plastic base (seen below). Guess I'll leave it as is.