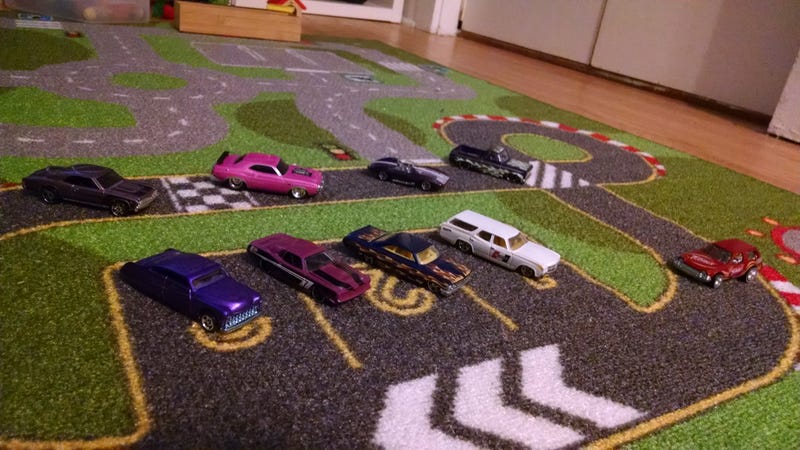 I haven't been around a lot this week, as we had to make a big push to get 2-year shop-teacher-jr into a big girl bed in her new room, preparation for shop-teacher-jr #2's imminent arrival. Operation get 2-year old to sleep through the night in a bed was a success.
Part of the new room's set up was a sweet sweet road rug. I believe it was a whopping $12 at IKEA. As we were playing this morning, I set up a little Cars and Coffee at the race track with her collection.
Then carnage ensued :)
Now I need to get her a Hot Wheels track!