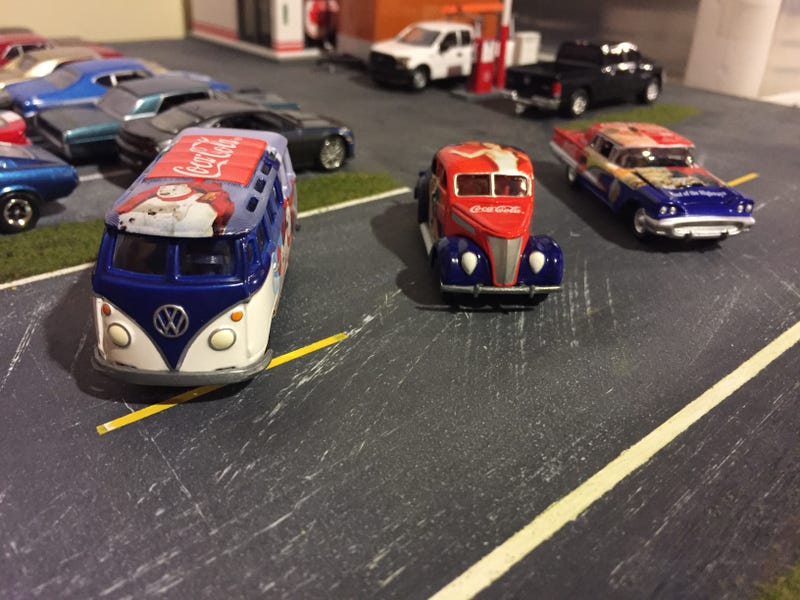 So MrsZtp went to goodwill the other day and bought this JL Xmas Coca Cola Pack for $3, which is a steal in my honest opinion.
First up is the '65 VW Samba Bus with the traditional Coke bears sledding. I really like the soft top here.
Second is this '37 Ford Coupe with what looks a pin up girl. Admittedly, I really like the art style of pin up girls, so this is pretty cool.
Lastly, here is the '59 Ford Thunderbird, with Coke's interpretation of Santa.
Here's a bird's eye view of all three of them. All three designs were based off of old Coca Cola's xmas's posters I believe.
Which one did you guys like the best?