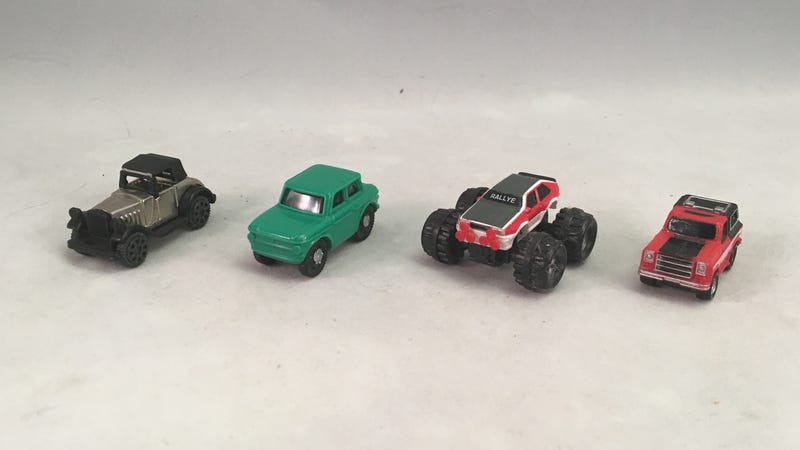 Fintail quite literally made me an offer I couldn't refuse on a third round of purchases (more to come on that). And boy did he include some fun freebies!
I don't know what this one is, but it's heavy and it rolls really nicely
I love the shade of green that whoever put on this BMW 2002 pullback (which no longer pulls back, but no matter).
How do you make this cool Micro Machine Audi rally car casting even cooler? Monster truckify it, of course!
Finally, my insatiable appetite for Squarebody Chevys, got this fine example of a K5 Blazer. I can't tell you how badly I want a 1:1 of these.
Thanks Fintail! I love them!