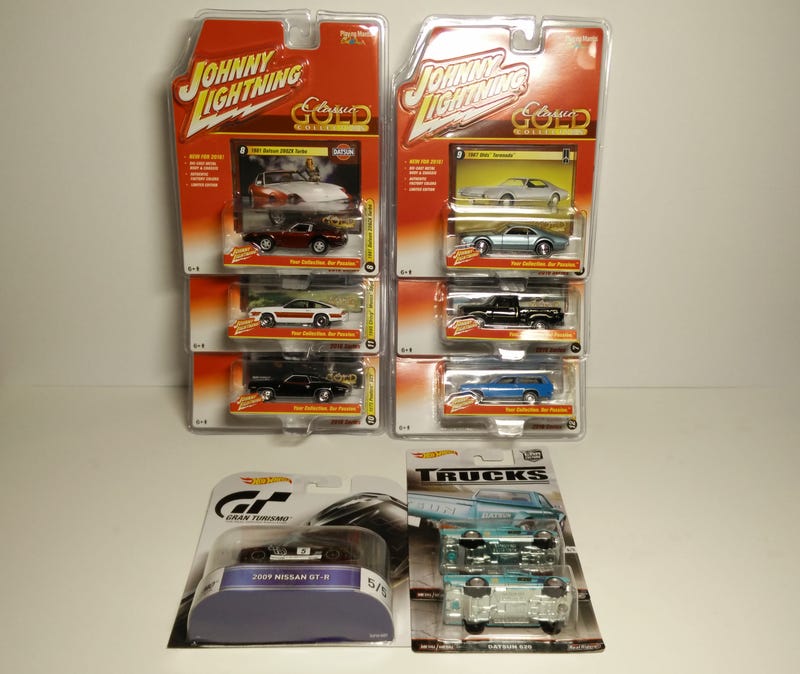 Not once, not twice, but three times.
All three thanks to my local TRU. I stopped by this afternoon on a whim after some real contemplating on whether it was really worth my time. Guess I made the right decision today.
Miracle #1: Datsun 620 from the Car Culture Trucks series. Two of them, in fact, the second which I will offer up in trade if anyone needs it. Datsun 620's (or any Datsuns for that matter) don't exist in Southern California.
Miracle #2: Nissan GT-R from the Retro Entertainment Gran Turismo series. This is the only one I haven't been able to find and for a reason. Past GT-R releases have skyrocketed in value, so everyone assumes this one will as well.
Miracle #3: Johnny Lightning Classic Gold Series 2! This one completely caught me by surprise. Guess there's hope after all for Round 2! I will be photographing this set tonight and have it up for you guys tomorrow. I assume you will be wanting to see this one: