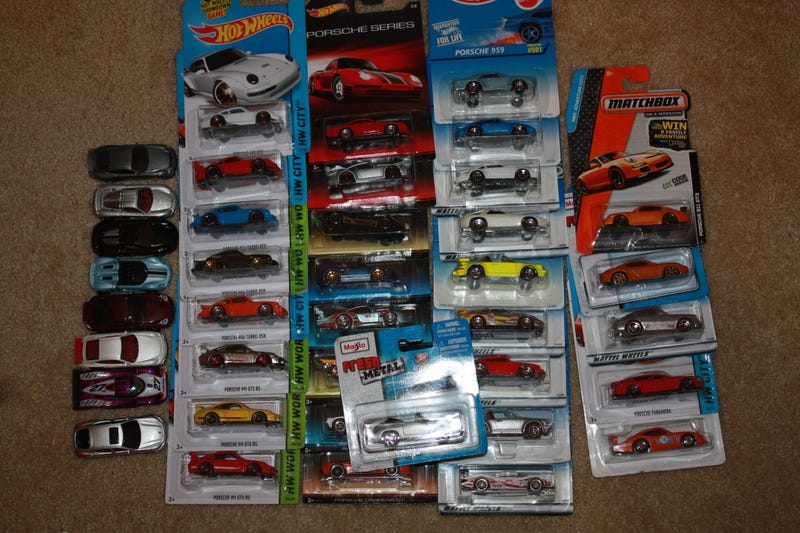 I like Porshe and I like finding cars I didn't know was available. Found this Maisto Porsche 356 at a grocery store and thus my Porsche collection grows. I'll DLM them someday when I gather up enough guts to buy one of those expensive acrylic 144 car display cases.
Such a shame that the cars are still in their packaging...but this is the only way I can keep them protected until I get proper displays.
Why the heck does my pictures keep showing up sideways?