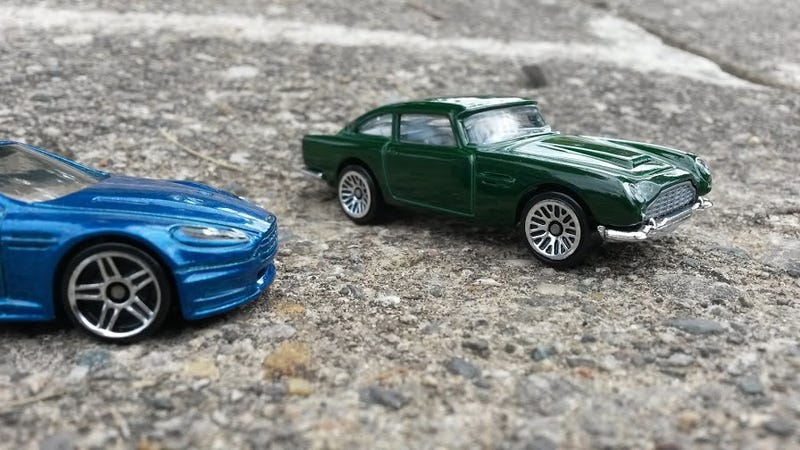 This week I decided to take out some British gents, and show them a smashing good time.
Aston Martin has been around for 101 years, making some of the most beautiful cars ever. They're specialty has always been gt cars, which are cars that have a sporting personality but also offer lots of luxury.
If the green DB5 seems familiar to you, it's because it was James Bond's car in the movie Goldmember, but his was silver for some reason. I think every DB5 should have been made that shade of British Racing Green. It is seriously gorgeous, and outstanding in the sunlight. The DB5 also gave drivers world class performance along with its world class looks. It had 282bhp and could hit 143mph in 1963! Most modern cars still have trouble doing that, I've never seen a corolla hit that speed, and I don't think I ever will.
The other car here is the, Aston Martin DBS, the car for the modern spy. The DBS takes the DB5's design and makes it modern. The design is great, it has a grille that resembles the old DB5, while the rest of the car is aggressive and muscular. Under the bonnet, the DBS has twice as many cylinders as the DB5. The V-12 Aston could reach a top speed of 191mph, that's super car speed.
Please sit down and enjoy these pictures with a nice cup of tea, and a side of crumpets.