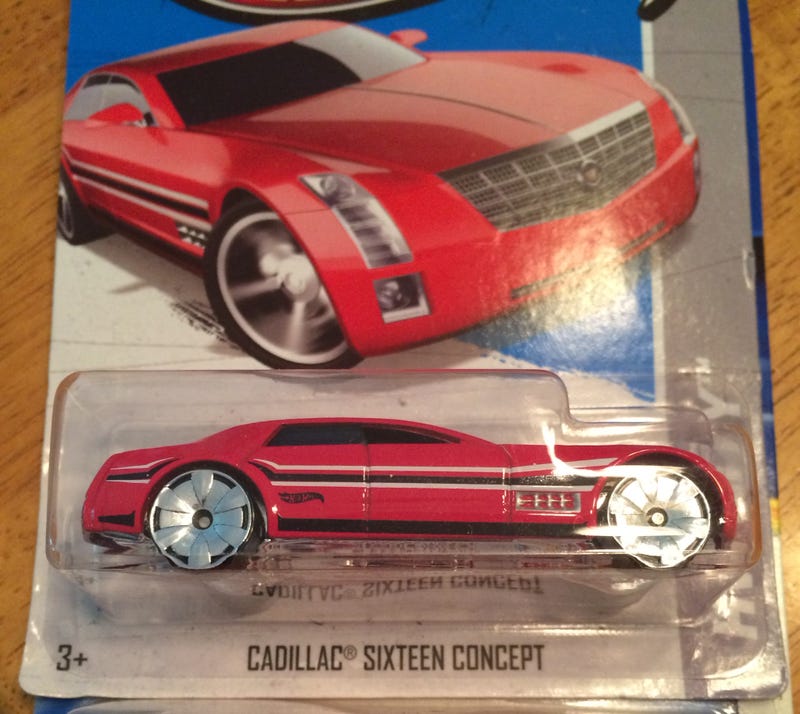 Ok here we go, first custom! I hated this paint scheme and found it too loud for the Cadillac concept. I know there's a grey one out there, but I didn't care too much for that one either.
First, I had to free the body. Luckily there was only one rivet to drill out. It was kind of a pain, but I finally did it.
I thought about swapping out the wheels, but I can barely find Hot Wheels in the stores never mind donors for wheels. The more I thought about it, the more I thought these wheels look a lot like the concept cars.
Following some of your advice, I gave it a Pine-Sol bath to strip the paint
There it is, squeaky clean!
I had some low-gloss black caliper paint left over that I decided to use to give it a classy look. Pro tip: if the paint looks wet, it is. Don't touch it to test it!
Back in the Pine-Sol bath!
Then I tried to do some detailing with more spray paint, but that bled through the blue tape I was using and then the tape pulled up some of the black. Back in the bath! Definitely going to prime the next one.
Then I remembered iDSi_guy's post about detailing with markers! I found these Sharpie paint markers with extra fine tips, and they were so easy to use.
How does it look?
See what I mean about the wheels?
I've got the bug, I've got a few more I want to do!