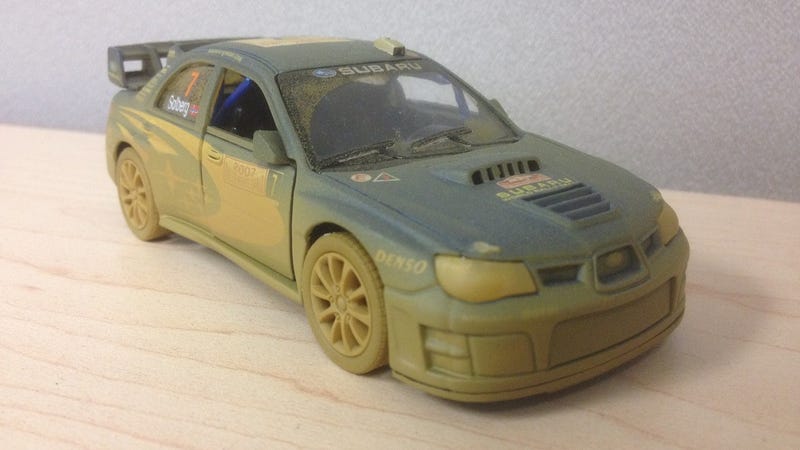 Having a mutual love for rally, my girlfriend saw this wind-up toy for sale in Rite-Aid and picked it up for me. My expectations for something like this are rather low, but it's actually a rather detailed 1:36 replica of Petter Solberg's car from the 2007 Monte Carlo rally, made by KinSmart.
It's somewhat ironic that they've gone and airbrushed realistic rally dirt on this car from a tarmac rally. But all of the markings, from the Subaru swoosh to the tiny sponsor decals on the C-pillar, are the same as the real thing. They even masked off the windshield where the wipers would've cleared off the mud. The only thing it doesn't have is the two radio antennas on the roof, which would've broken off a toy during the first three seconds of recreating the most epic rally crashes ever play.
If you're not a Subaru fan like I am, I've seen similar replicas of Tommi Mäkinen's Evo 9 in the past.