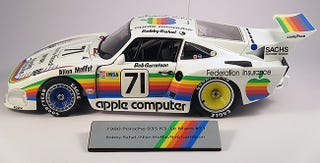 After having gone through and budgeted, I now have a whopping $210 I can work with. I would like 1/18 but 1/64 to fill the gaps is ok. I would be open to multiple cars (the more the merrier!). I would prefer mid to high end stuff, but low end stuff is ok too. I love classic sports and supers, as well as modern. If you search on eBay, I only do Buy it Now. Here's some ideas I have so far:
Pagani Huaryaurayuaryuayruayuayuryuayurya

Try and figure out combinations of those, or give me your ideas! Have fun shopping for me!