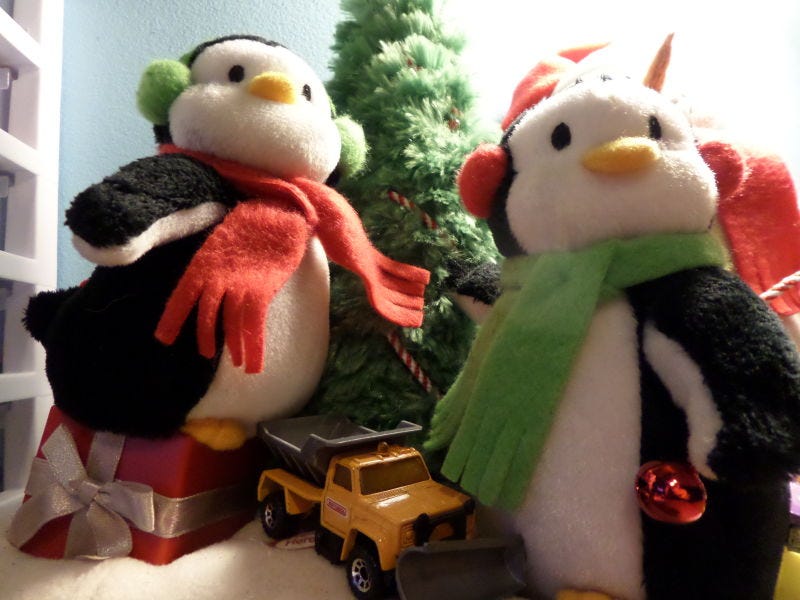 What is SecretSuper? Well it's a Secret Santa but with a more diecast-relevant name!
What's a Secret Santa? If you sign up for Secret Santa, you get assigned to another user. Basically you just have to send that user a present, in LaLDs case, maybe a car from their wishlist or something you think your assigned member will like. You'll also receive a gift in return! Not from the same user though, another member who has been given your name will be sending you something and you won't know who your secret santa is until you receive your gift!
Well that sounds great! How do I sign up? Simply leave your username and a list of the cars you're interested in. I (Frosted) will need your email address so I can get your mailing address to send to whomever is chosen to be your Santa. You can email me at Ryan@liveandletdiecast.com
This signup is for the international edition of Secret Super so our non-US friends can get in on the fun. If you don't wish to ship things to other countries, that's totally fine and I'll be running another Secret Super for US only a little closer to December. I'm starting the International Edition so early because it already takes significant time for postal services to ship and will only worsen once the Holiday season is upon us.
*This will be THE Secret Super, if you don't wish to send outside of the US, that is 100% ok as I can match you up with another US resident!
If you have any questions or concerns, feel free to email me or leave a comment here!
PS: It's not required but I would love for everyone to post up what they receive from their Santa!
*If you do not see you're name here it's because I do not have a mailing address. Please email me at Ryan@Liveandletdiecast.com
I will match everyone on Wednesday, so if you'd like to partake sign up ASAP!
Signed Up:
Frosted
Philip
Mycarneverruns87
Tinfoil Hat
Engineerrrrr
DTG11
JediMario
Shop-Teacher
Roundbadge
IDM3
BJ English
Jeff Simmons
TFritch
Jobjoris
Spridget (Domestic)
SN210(Domestic)
Marvthegrate
El Uly
Shop S-mart
Camshaft Chris
Eddie
AlienProbe