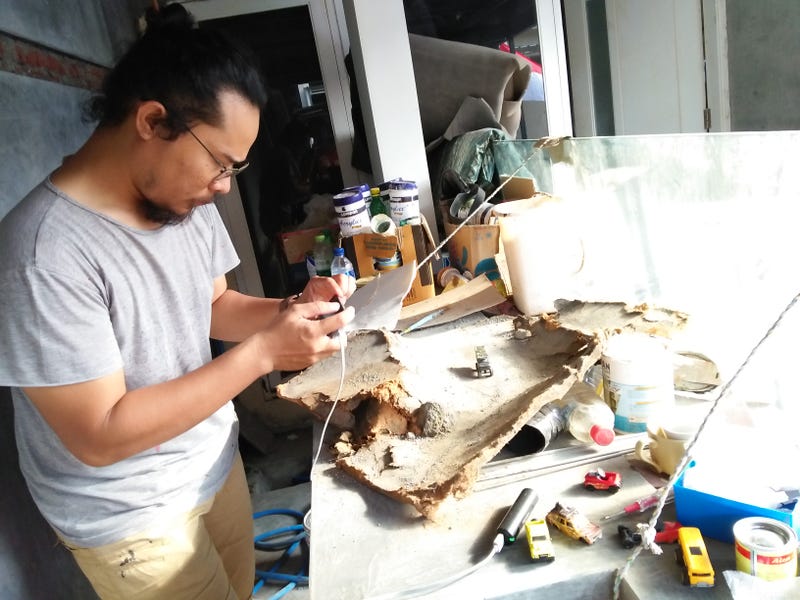 Hello everyone. Meet my good friend. His name is Pandu Wijaya. One of the most talented person I've ever known. He's a graphic designer, a more-than-decent musician, a motorcycle enthusiast, a visual artist,and recently, a coffee brewer. How great is that?
So a few days ago he asked me to borrow some of my little cars for some fun photoshoots. I said why not? He's also great with cameras. But, he said, 'I only got a phone camera, is that okay?' He was just being modest, I think. Because like Dom Toretto says, it doesn't matter what's under the hood, the only thing that matters is who's behind the wheel. So phone camera or big $$ DSLR, I knew he'd make good pics. So let the pictures speak for themselves.
I should have brought more cars... 😑
That's all, folks. Now that you've seen his magic, take a few minutes to check his IG @pandemic.designworks and see what I'm talking about. Cheerio!!