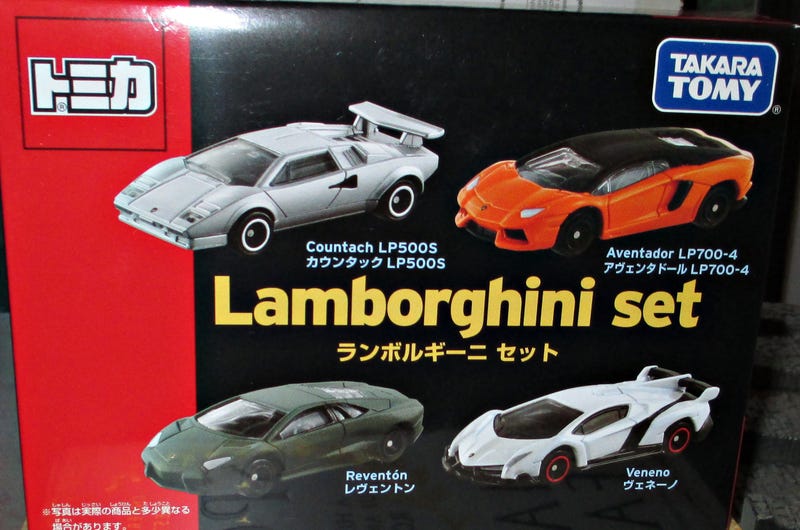 So the Tomica Lamborghini Set has arrived here. How is it? Very nice indeed. I already had all the castings - but hey, who doesn't want a bit more Lambo-ness in their lives? I've always been more of a Lambo man than a Ferrari guy (not ever haven driven either, just based on the looks), so I couldn't miss it.
The first one is the Countach LP500S - this is a variation of the new Premium casting - not one of the old Regulars:
Next up is the Aventador in orange and matte black - a bit of a weird but fashionable combination, straight from the 70s:
The Reventon is the same colour as the Regular release, I wish they would have tried a bit harder with that one.
The Veneno looks good in white.
And as an added Italian bonus for the day, here's the Veneno Tomica Shop exclusive with Al kindly got me on his latest trip to Tokyo - mille grazie!