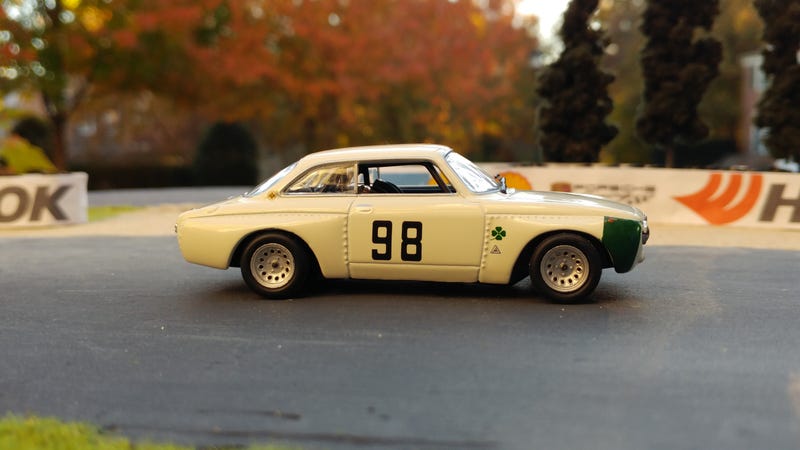 Another car I got through my latest transatlantic HWEP with Jobjoris, this Alfa Romeo 1750 GTAm driven in (and winning) the 4hrs of Monza in 1970 with Toine Hezemans at the helm, might look familiar to you guys. And there is a good reason for that: I have the same one in 1:18!
This, however, is a 1:43. It's by a brand called Metro, and a really nice looking and feeling model! Especially when you put it next to the exquisite AutoART version, you can see how well done it is.
But one of its best features is that it rolls phenomenally well. And based on my last post, that can only mean one thing: another attempt at panning!

Armed with Knowledge from the great Dutch Oracle of Panning, I got to work, and was able to get much better results than my previous attempt.
So here are some unedited and edited shots. Let me know what you guys think!
God, Photoshop's Content Aware Fill option is great. And notice famed racing driver Patrick Tambay taking the place of Toine Hezemans in these shots. I actually tried to take the car apart and actually put him inside, but the bottom wouldn't budge and I didn't want to force anything, so again, Photoshop to the rescue.
Buona Domenica!