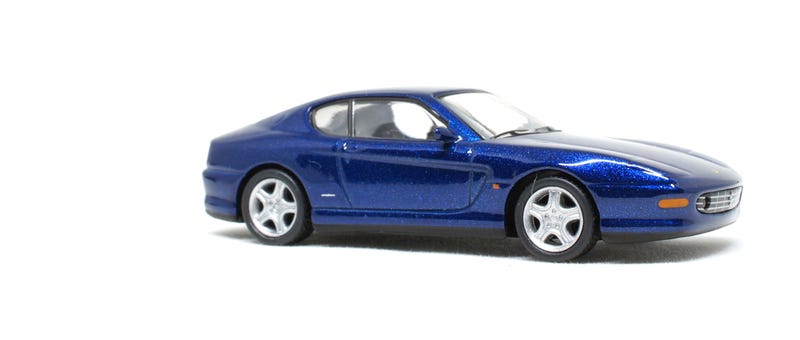 I'm still recovering from that epic LaLD week we had last week. Two wins for me and two for fellow-Dutchman Philipilihp: Finally some "orange" success (for those not into soccer, our Dutch team failed to qualify for the European championship next summer after becoming 3rd in last year's World Championship)...
So what's "orange" about this Kyosho Ferrari 456 GT? Not much. Only thing I can come up with is the fact our beloved playboy prince Bernard (1911-2004) used to drive one. Not surprisingly, he and Enzo knew each other personally.
But I'm not in the mood to make too much of this one. It's not Kyosho's best and I don't know that much about the 456 anyway. Except for the fact the 1:1 is one of my favorite Ferraris. But I'm one of the few I suppose.
Questa è la fine. Bon appetito!