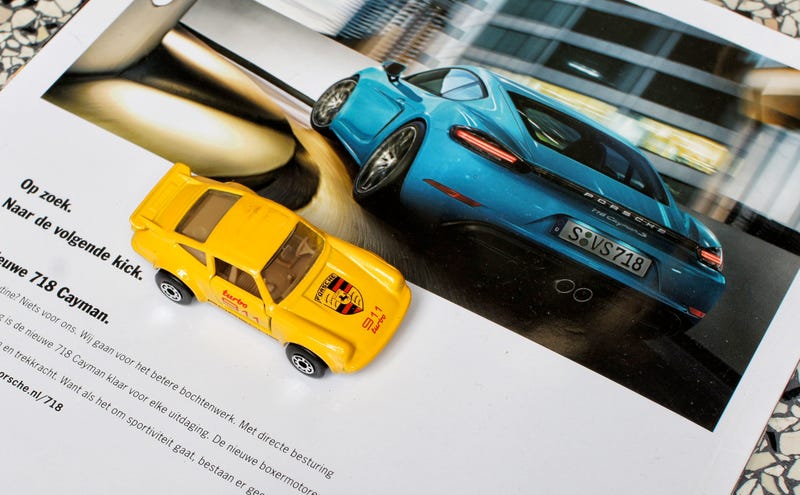 Maybe some of you figured out there'd be an other Fintail Sale of the Century post from me today so here it is: The Teutonic content. As Fintail didn't just sell his MC-18 Ferrari set, oh no. He had set MC-23 for sale as well. And that totally is the Ferrari set's counterpart. With all those Porsches.
With a 930, 959, 935 and a 944 totally in balance with Porsche's '80's line up. As I never had a cast of that 944 it's really completing my, well, life. My black childhood 930 is still missing so the yellow 930 probably is my favorite here though.
It shows his age though with those mold lines or whatever they are (the line running all over the fenders). Beefy MBX wheels finish het off perfectly if you ask me, but hey: big vintage MBX fan over here! Fintail even threw in an old catalog, oh how I love these.
And guess what: Both my sets were in it! And that's it for today, shortest Teutonic Tuesday post by me in quite a while. Tschüss!