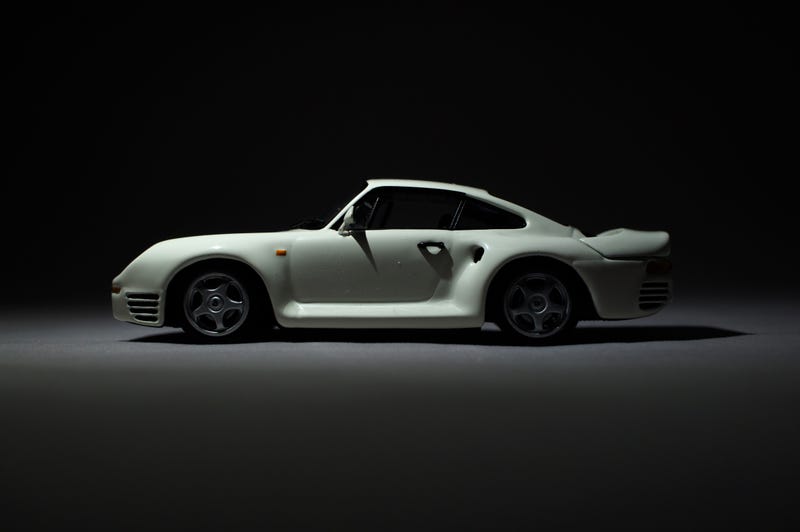 Last week SN210 reminded me we'd do a 959 day so today is such a Teutonic Tuesday! All about the world's fastest street-legal production car. At least: It held that title for a year (1986).
I'm sure most of you know the history on the 959. It started out as a Group B project for Porsche when the FIA still thought Group B would be more than just rallying, as the Group B regulations would also be introduced for Sportscar racing. Therefor, when it's concept was first shown to the public, Porsche would name it the Porsche Gruppe B.
One of the key-factors was that companies had to build at least 200 units for usage on the road and Porsche had quite the experience in creating small series for homologation. And there were few restrictions on technology and design although there was a further segmentation into displacement classes (2.0, 2.5, 3.0 and 4.0 liter N/A).