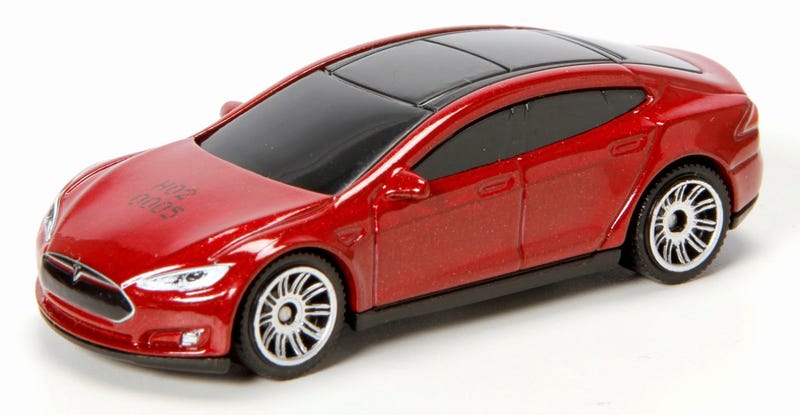 Here it is. The new Matchbox Tesla Model S. This car is spot on. The proportions are right, the wheels are right, and it has full tampos front and rear. I can't wait to see this one in stores!
Note the logo and Model S badges. You get all of this detail in a $1 model! This may be my favorite Matchbox release of the year.
What's your opinion?
All photos from The Lamley Group.