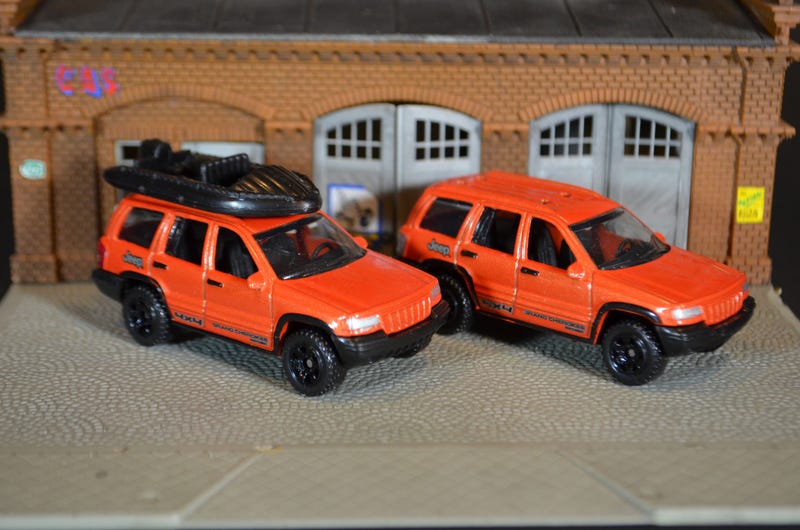 A local Walmart finally got the Jeep collection, so I picked up a few Grand Cherokees & a Willys. I pried the boat off one of the GCs to see what it left, the 4 holes aren't bad, and will be easy to fill when it gets a repaint.
Military paint-job Willys, what more is there to say?
EDIT: I forgot I also picked up the white Cherokee. I need to get a pic of it with the blue & red ones I already have.