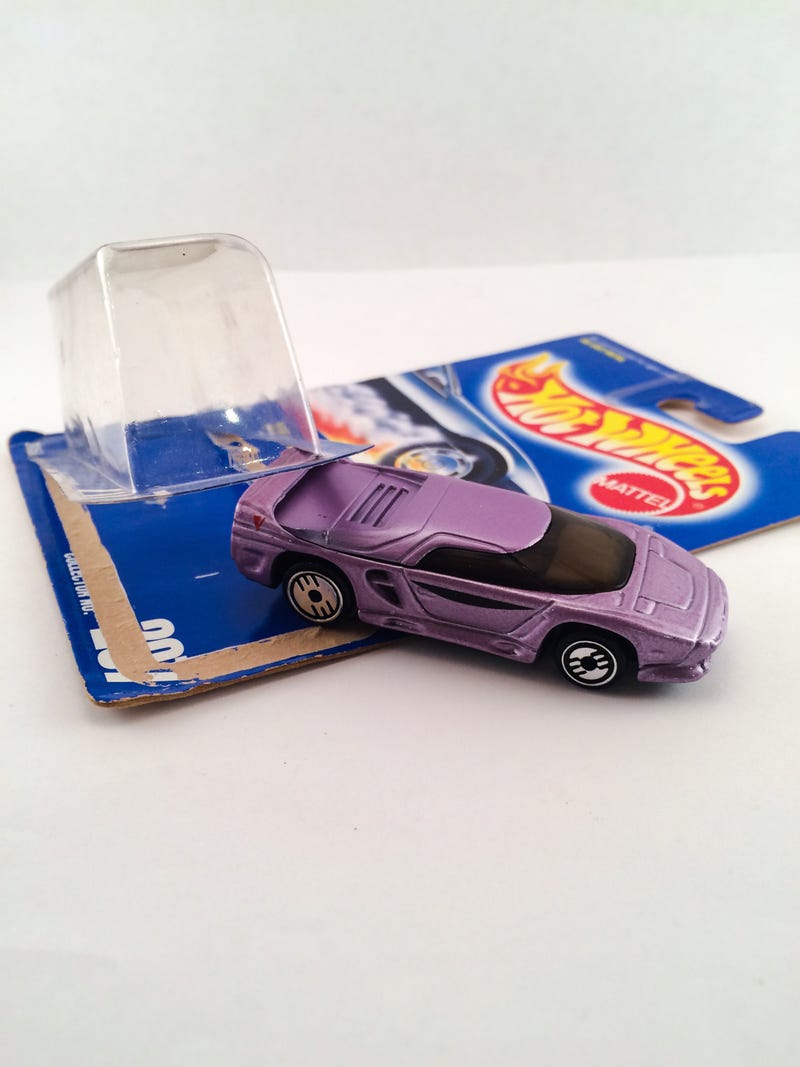 I hunted this Vector for a very long time, but it's now a part of my supercar collection.
I got this as part of a lot off ebay that included the baja bug I used to make a replica of Orlove's.
I'm not crazy about those wheels though...
Fun fact: the roof and engine cover are one plastic piece. I didn't notice until I picked it up and the roof shifted.
What do you think of my swap choice? I really like the purple on black look, but I'm not sure about the yellow ring.