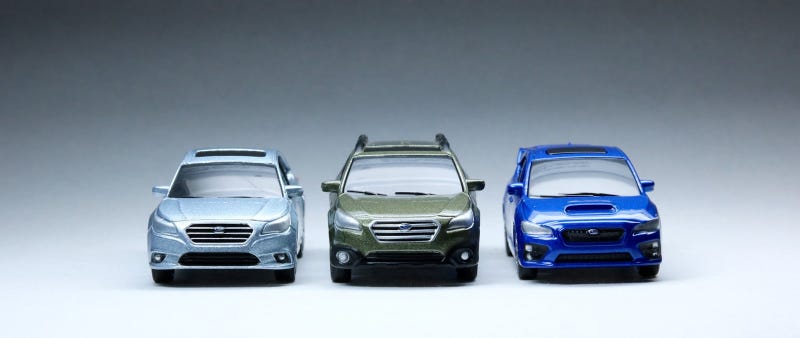 Thanks to The Lamley Group, I just found out that Subaru is releasing 3 awesome promotional models. (Hopefully this isn't old news).
Three models are being produced; all 1:64 scale with rubber tires and OEM paint colors. The models (as best as I can tell) are:
2015 Legacy 2.5i Limited in Ice Silver Metallic

2015 Outback 2.5i Premium in Wilderness Green Metallic

2015 WRX STI Limited in WR Blue Metallic

Unfortunately, there are no interiors on any of these wonderful casts. The exterior detail seems to make up for it, however. They will only be available from Subaru, mostly through dealers. I found a place that has the Legacy in stock online (Subaru Genuine Parts), and have an inquiry in regarding if/when the other two will be in stock.