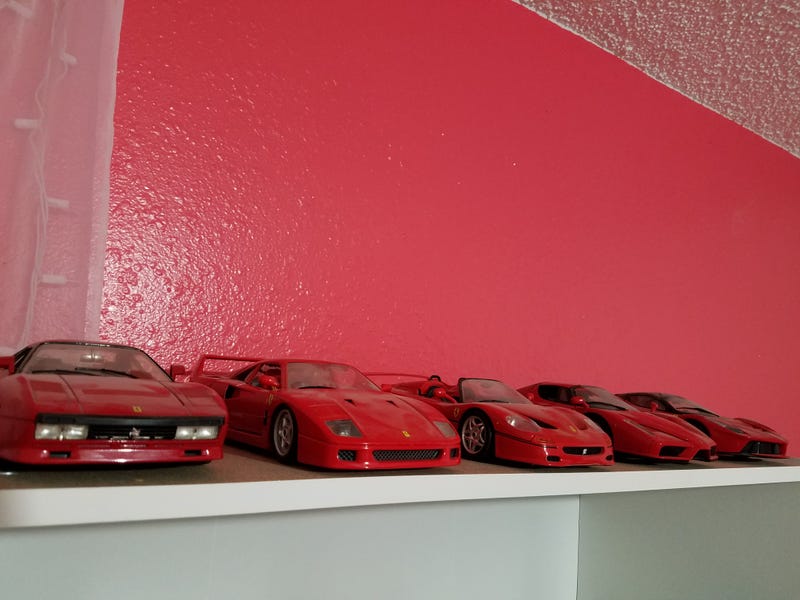 Found a temporary spot for my top Fezzas in my wife's studio room thing. She is the only person I could think of family wise that collects anything, shown in the following picture.
This shelf is just a temporary annex for a small group of her shoe collection. Couldn't take a pic of her walk-in closet because it was a bit disorganised. It features a wall of shelves from top to bottom completely packed with all her other shoes she has collected over the years. Here in town, there is warehouse district that has several stores that sell shoes at wholesale price. She also has her favorite online sites that also have rad prices.

Out of the bazillion stores on that side of town, NONE sells diecast cars :'(
Non LaLD/OPPO/Jalopnik friends wise, nobody else that I know collects any items. A coworker here has about 300+ guns but he has a dealers license and sells them so I guess it's technically not a collection. Lol he doesn't even like them but makes good side money.
Who do you my LaLDOPPOs know that collects rad things?