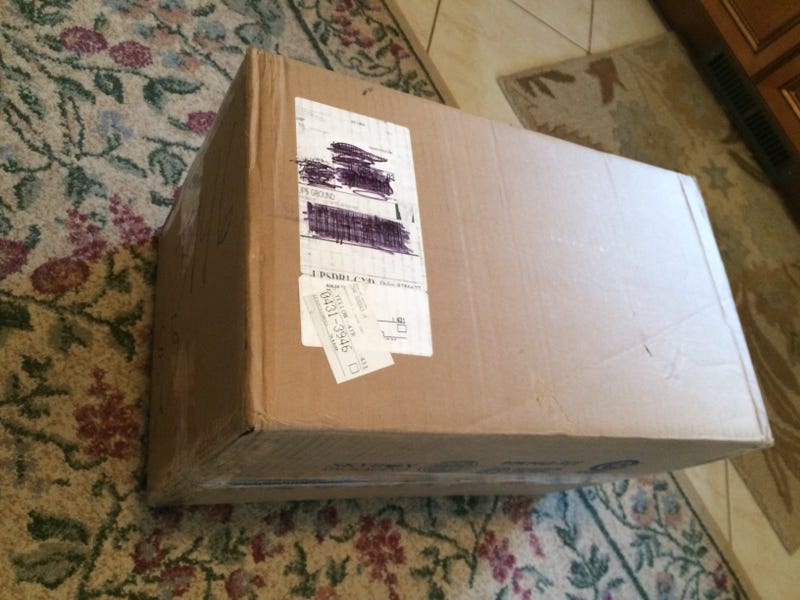 PillarlessCoupe, that's who. Captain of #Team1/18, Master of Maistos.
I had been looking forward to $15 Maisto season all year, following the success I had last year. Unfortunately, the wholesale club I belong to, BJ's, got the bottom of the barrel for their stock. I went to 4 different stores, which aren't close to me at all mind you, and they all had the same Mustangs, Camaros, and police livery cars. There aren't any Sam's clubs around here and the only Costco is a 45 min drive. The only person I knew with a Costco membership was my sister who lives across the country, so borrowing her card wasn't going to work.
Then PillarlessCoupe comes along with his awesome Costco hawl post a few weeks back; all duplicates! We worked out a deal and he sent all 6 models that I was looking for! This is why LaLD is the best place on the internet.
So why just a picture of the box? Well part of the deal with Mrs. Sn210 with me buying 6 1/18's at a time was that these are to be my Christmas gifts. She promptly hid the box before I got home from work, but it's tough to hide a box that size. (Don't tell her I found it!)