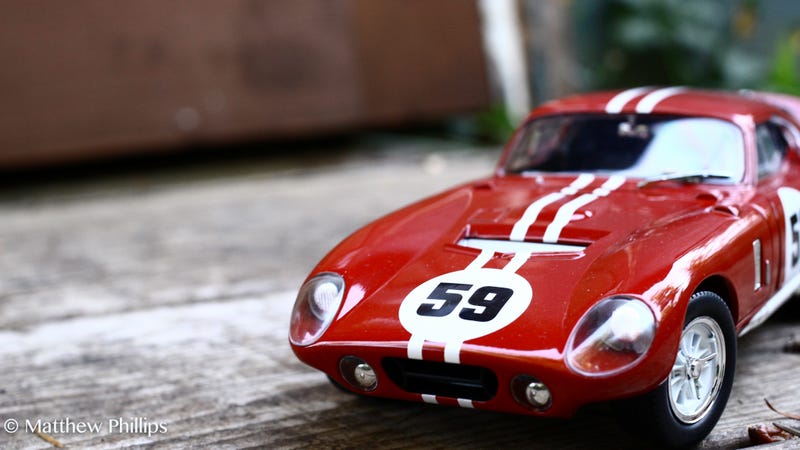 I picked this up a few weeks ago at an antique shop in Snohomish WA for $25. Instantly one of my favorites.
The exterior detail is just stunning, the doors and rear window tailgate open as well.
The guy that sold this to me said that this wasn't a replica of a Daytona, but a replica of an official hands off replica used in the UK for Racing. A company was handed the specs and design sheet for this thing to make their own, but they couldn't get it quite right. This number 59 is a replica of the real Shelby Daytonas and not the English copy.