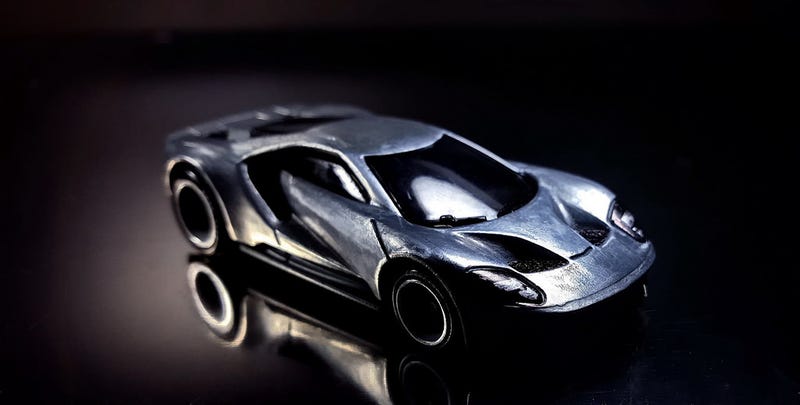 I think I should stop wondering... coz almost every time I do, a diecast car gets taken apart and stripped 'naked'. :D :D

Seeing how much I liked the Ford GT's shape... I wondered how it would look like in another color, or if its just plain metal. But I was a bit apprehensive about them dark yellow rims, the ones I installed on this car:
So I had to find another set of rubber tires. Digging through my pile of 'used' cars... I got lucky and found this ... which had about the same width as the GT. The fit was okay... and the resulting ride height affected too, the car now sits a little lower. Overall, I think it turned okay. :D

Here it is with its blue brother...

Thanks for viewing,
cheers!