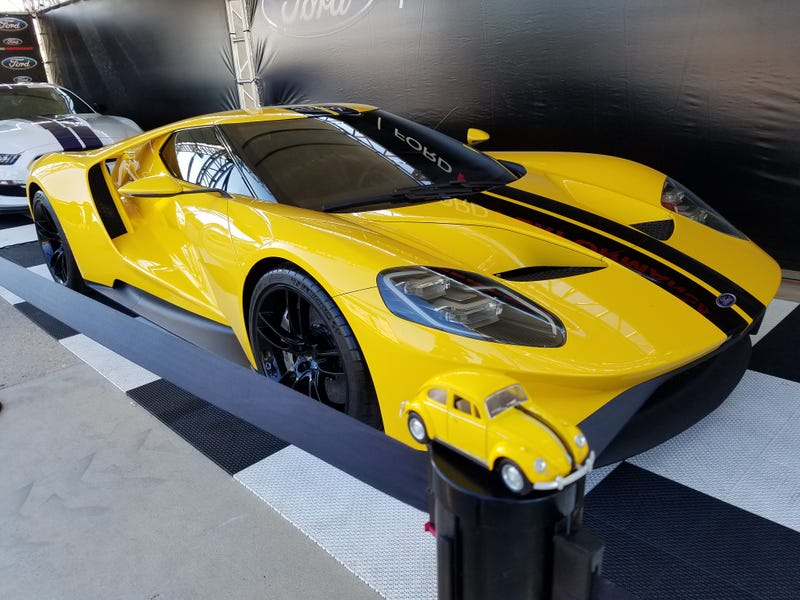 Gather round LaLDers, OPPOnauts and Jalops. It's time for another Traveling Torchbug special feature. The TTB, who is a motor sports fan, is back in TEXAS just in time for N. America's greatest sports car racing event, The Lone Star LeMans at Circuit of the Americas.
Side note to the ever awesome $kaycog, this Ford GT is indeed rockin TTB livery :]
The TTB had never met my wife's new ride which me and my brother in law were taking to the event. Got to get El Zapatito all shiny for the meet and trip down the street from Houston to Austin.
The day is now Sept. 17th at 3:30 AM. Just a quick pit stop for munchables and top off the tiny tank and we were on our way!
Worst picture ever of the La Grange exit lol :]
Any who, we got to the COTA area around 7 AM
First thing is first though. As is tradition, we stop to get some breakfast tacos right next to the track at a little trailer called Meches Tacos.
After we were done with those super tasty breakfast tacos, we heading into COTA and caught the ISMA warm up session.
Following that, it was time to look around then head to the paddock before the LaLD, OPPOsitelock, Jalopnik Meet.
I had to stop by my favorite teams Wayne Taylor Racing and Corvette Racing.
After the paddock run, we headed toward the official meet up location.
A big THANK YOU!!!! all the rad peeps that took the time to hang and chat!!!!
...even if you were a little late Mr. OneFastPuertoRican :]
Time to make the climb up to turn one in the 100+F degree weather to watch some racing!!!!!
After IMSA's race, it was time to hit up some rad yummies and get some shade.
Mayo.... the nectar of the Gods indeed Stef :] Also, LOL 
Now it was time to get settled in for the WEC's 6 hour race. We took a spot in the shade by the famous COTA Esses.
A little while after, it was time to head to the stadium section.
Before taking a seat as the sun went down, it was still redonkulously hot. Nothing some strawberry shaved ice can't fix :]
This LMP2 was from my other home down in Mexico DF. Basically, the fastest city taxi ever lol :]
We got mooned big time!
We leave you with a final video to cap off an awesome day of motor sport! Thank you for checking out this latest adventure. On to the next!
Check out all of the TTB adventures HERE and stay tuned to Live and Let Diecast for all things diecast!
Instagram!!!!!!!