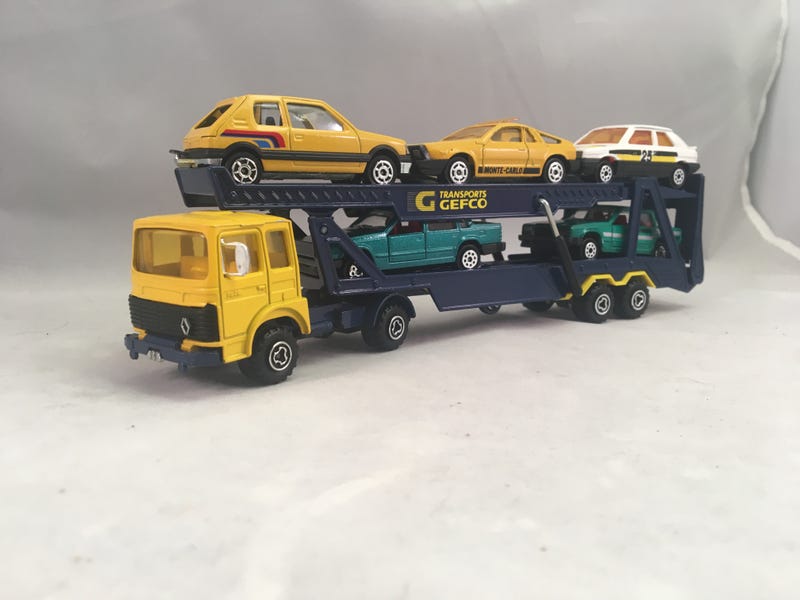 I'm going to piggy-back on Fintail's post from yesterday.
This loose one came from the same collection, and it's in really great condition. The cars on it may or may not have been the ones that came with it, but they are all era appropriate.
I'm going to let the pictures do most of the talking, but I think they illustrate why I love Majorettes of this era. They bay be big and bulky, and some are somewhat awkward looking, but they offered massive play value.
There you have it. This is a real jewel in my collection. If I had this as a kid, untold hours would've been spent loading and unloading this beast. Thanks again for this one Fintail!