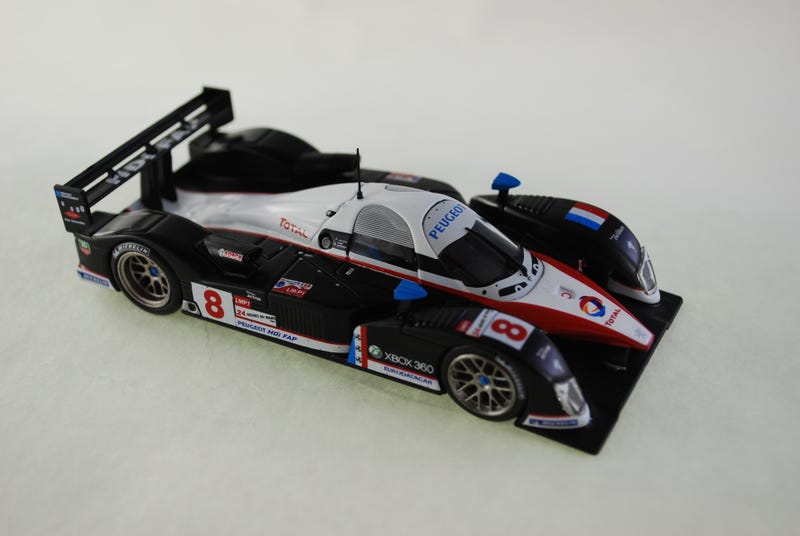 I think this will be my first French Friday. And dang, it came in the mail TODAY (Thursday)!!!!! I didn't​ know if it would get it from France in time.
If what I read on Wiki is right this is the first year Peugeot came to challenge all ruling Audi at LeMans. This car got second place 10 laps behind Audi.

I was sad when Peugeot announced they were quitting LeMans and WEC. But I am glad that others have taken their place, even after their long rival Audi had followed suit, although for same core reason, money.
Speaking of money, I got this on eBay for $14.90 and the seller has more. If you like this or whatever else the seller has link is below. Model is by XIO and looks great. It's not perfect but at 43rd scale it's pretty much amazing.
Peugeot 908 HDI FAP #8 2nd le mans 2007 1/43 ixo for totalPeugeot 908 HDI FAP #8 2nd le mans 2007 1/43 ixo for total in Toys & Hobbies, Diecast & Toy … Read on ebay.​com
Free Shipping is best shipping, when I'm buying it.
Screw those screws. I don't have a bit for it and I almost broke the base trying to get it off with pliar and snips. The screw that holds it to the base is like most a pan type but this the triangle. I mentioned some unrepetable words trying to get it free from the base.
Ok, so this last one is staged, but Sam did ask me to take a picture on the table, so after I had him stand behind it in frame looking on. Below is the picture he wanted me to take.although I cropped the tablet I'm using to post this out.