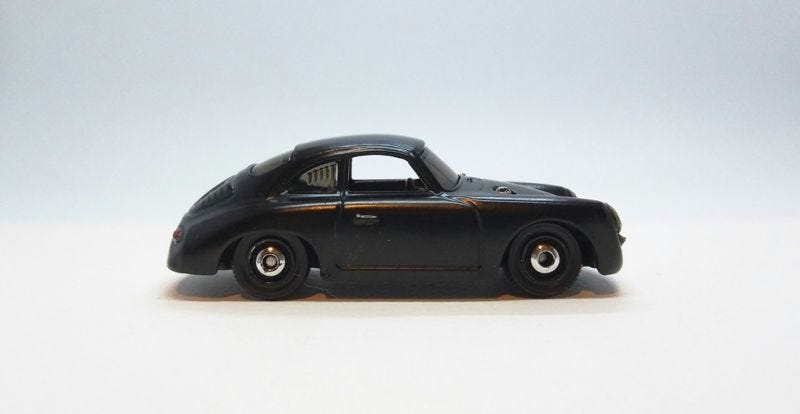 In addition to the formal award categories (Best New Casting, Best Super Treasure Hunt) I requested that each admin single out something they felt was particularly noteworthy from 2015. Here is Philip's Customs Review. -Jeff
It's December right now, and what do we do in December? We remember January through November. In my case, I remember the amazing customs of LaLD that were posted for us all to enjoy in 2015. And in particular I want to give giant shoutouts and internet handshakes to three guys: Tinfoil Hat (now with more Christmas foil, hopefully in a Christmassy print), Forgery "My key is cooler than yours" Fade, and R32 "it's all in the details" Rennsport.
All three of these fine gentlemen posted an amazing quantity (and, more importantly, quality) of custom cars this year that boggle my mind. I've tried to nail it down to a top-5 for each one, based on the recognition by LaLD and the wider universe.
Jim, roll the tape!
Forgeryfade's top-5
5. CamoFrog: Custom Jeep Hurricane
So cuuuuute! And such a great use of this casting. I wish Jeep themselves made this.
4. Bluefin: Custom Salt Flat Jag D-type
And the award for most unexpected D-type custom goes to…
3. Turning a one Eighty
I honestly didn't even recognize it as a 180sx anymore, but I do recognize it as BADASS!
2. Volks Rod Beetle: How To
Not only a great custom, but a great step-by-step build process? Fantastic!
1. Hot Wheels Key: LaLD Workshop
Probably the most-read post on LaLD ever, currently sitting at 20.5k views, with 137 comments, this fantastic post was shared to Oppo, the Jalopnik front page, twitter, and LaLD Instagram, and insanely popular everywhere it went. Hot Wheels themselves commented that they loved it. The idea is great, the execution even greater. I have yet to give it a shot, but 2016 is a new year with limitless possibilities!
R32rennsport's top-5
5. LaLD Car Week: 'Merica
It's like a non-$uper $uper! Great detailing as we have come to expect from R32.
4. The Sky's the Limit, Part II
10/10 Kens and Marys agree it's awesome.
3. Jag-u-ar My (D) Type
The second D-type to make our top fives, this one got some chunky wheels that probably would've made it a lot easier to drive at the time versus those skinny bicycle tires they originally came with.
2. Teutonic Tuesday: 917 An Icon
Underbody shading?? Yes please! R32's most recent job really highlights his insane attention to detail. Love it.
1. Q Branch, Can You Hook A Bond Up?
This detail job is MASTERFUL. Such a phenomenal choice of wheels, interior details, and overall fit and finish shows a great deal of respect for a wonderful casting by Hot Wheels, while improving the hell out of it and turning it up to 11. Hyperbole? I think NOT.
Tinfoil Hat in a thunderstorm, now with a tinfoil Santa hat because Christmas, yay!'s top-5
5. Every single WiMT post.
My favorite has to be the presidential edition though, because what would be more 'MURICA than that: a Presidential Limo Monster Truck!
4. The Lawnmower Man
There is something so damn creepy about this guy…
3. For the Beals
Customs for a cause? Perfect.
2. FJ40 Land Cruiser Troop Carrier
Lengthened body, custom build chassis and diffs, EPIC casting to begin with… I started building my own, but I have a lot to live up to.
1. '70 Ford Escort RS1600
Stance: perfect. Wheels: perfect. Roof rack and detailing: perfect. Jump shots: MOAR PLEEZ!!
Lastly, I do want to recognize two other guys for their excellent contributions to LaLD Customs: Craig Oesterling and zeontestpilot for their amazing dioramas. Amazing work on both their parts.
Thanks everyone, for making LaLD a hoppin' place to go every day. The creativity that flows here is unrivalled anywhere else.