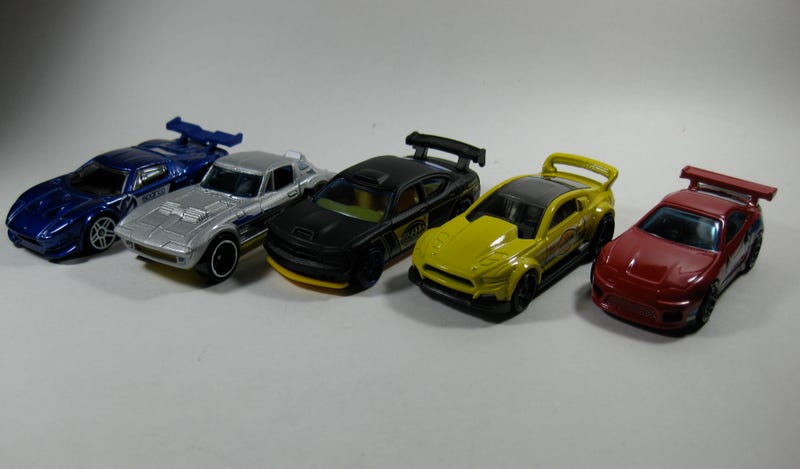 In which I present to you Hot Wheels 2016 Speed Graphics 5pack.
CORVETTE GRAND SPORT
DODGE CHARGER DRIFT CAR
FORD GT LM
TOYOTA SUPRA
CUSTOM '15 FORD MUSTANG
It was the Corvette that caught my eye but I love the graphics on all of them. I foresee some necessary detailing and wheel swaps in their future when I finally get the time to start doing that.
Thanks for viewing and I hope you enjoyed!