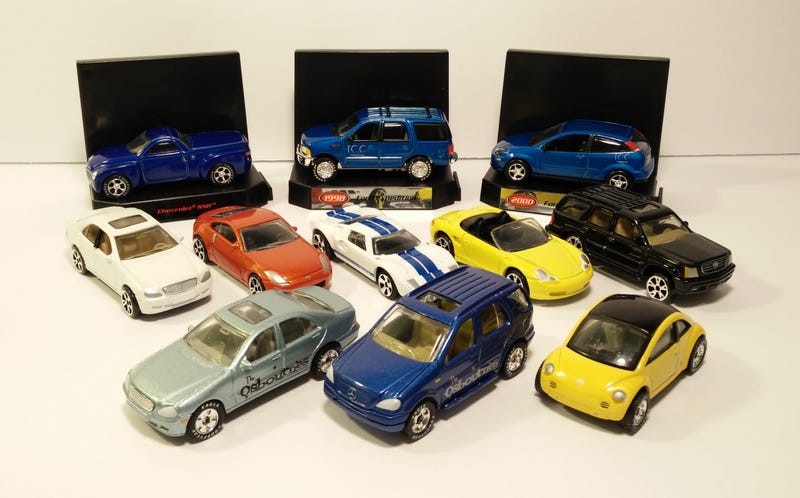 LaLD member Obsessed has hooked me up with the goods. Some Matchbox Superfast and some kinda/sorta/Matchbox Premiere-ish stuff. The highlights are the Mercedes S-klasses, 350Z, and the Ford Focus. The ones that are Premiere-styled will receive their due features in the future. FYI if you're wondering which is better (Superfast or Premiere), it's Premiere by a long shot. That's a wholly unbiased and honest opinion from me. Superfast models are great, but it's not even close IMO. They go for around the same price on eBay anyways, so that's a pretty easy decision to make.
That being said, I'm gonna look to start adding to the Superfast collection pretty soon. Heck, I might start doing Superfast and Premiere features interchangeably. I've become "obsessed" with all older Matchbox in general and he and I are working out a deal for a whole lot more goodies. Big shoutout to him for notifying me and allowing me to pick through his collection first. When it's all said and done, be on the lookout for a post about it.
Thanks to a tip from Dala Hobbies a few weeks ago, I've started checking my Targets for these and they've finally arrived! It feels like a year has passed from when these were announced to now that I have them in hand. The frozen black pearl treatment is stunning and I almost couldn't stop myself from grabbing all the models.
Also, I'll get around to posting a Premiere feature later today. See ya soon!